US stops refueling assistance to Saudi-led coalition 'some weeks ago': Mattis
Xinhua | Updated: 2018-12-07 10:35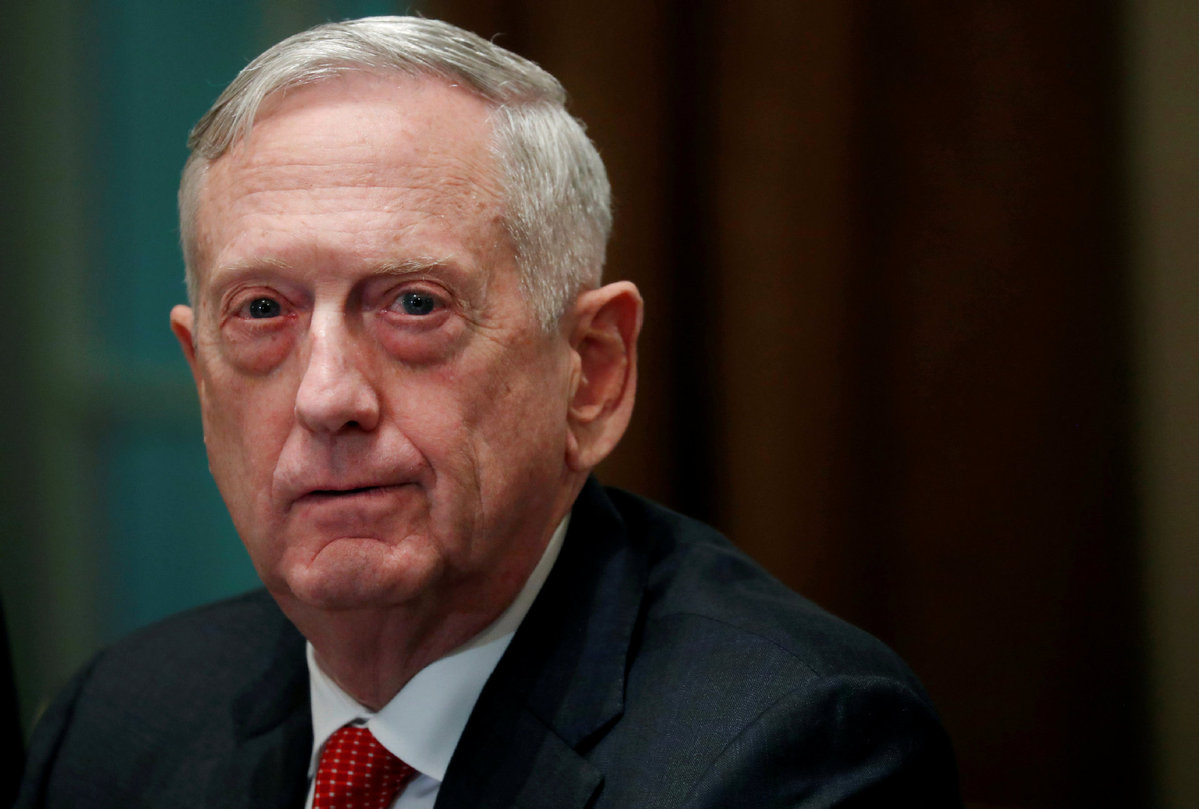 WASHINGTON - US Defense Secretary James Mattis said on Thursday that the US military had already stopped refueling the Saudi-led coalition's aircraft engaged in Yemen conflict "some weeks ago," according to a Pentagon statement.
The Pentagon chief made the remarks when asked in Ottawa by the traveling US press corps if the United States still provided refueling assistance to the Saudis, according to the transcript of the press briefing provided by the US Defense Department.
"We had stopped that some weeks ago," the Pentagon chief said.
Mattis also pointed out that America had only refueled about 13 to 15 percent, or even lower, of the Saudi-led coalition's total planes flying sorties over Yemen.
Riyadh announced last month that it had requested an end to US aerial refueling for its operations in Yemen since the kingdom can now manage it by itself, a move later backed by the Pentagon.
The Saudi move came amid an ongoing investigation into the murder of Saudi journalist Jamal Khashoggi, which has stirred the international community and drawn criticism from US lawmakers who once threatened to take action over the refueling operations.
Saudi Arabia has been leading an Arab military coalition since March 2015 to support the Yemeni government of President Abd-Rabbu Mansour Hadi after Houthi rebels forced him into exile.