Old brands set for a new look
By WANG YING in Shanghai | China Daily | Updated: 2018-12-08 01:26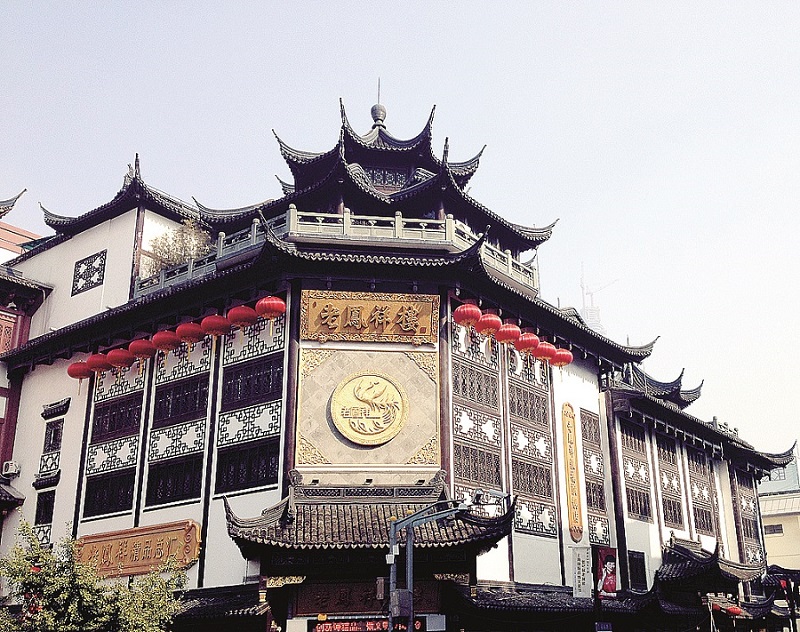 The city's time-honored brands are set for a makeover as the government continues to work on building the "four brands" of Shanghai — services, manufacturing, shopping and culture — over the next three years.
According to Qi Xiaozhai, director of the Shanghai Commercial Economic Research Center, the rejuvenation of old brands has already achieved progress this year. For example, the Shanghai Municipal Commission of Commerce has introduced three measures to help visitors find must-go places for dining, shopping and visiting in Shanghai.
Among them is a must-eat list for tourists which includes soup dumplings, or xiaolongbao, from Nanxiang Steamed Bun Restaurant in Yuyuan Garden, mooncakes from Xing Hua Lou, and hairy crab dishes from Wang Bao He. Meanwhile, the must-buy list features brands such as Hero Pen, rice wine and Shanghai Watch, all of which are examples of Shanghai's craftsmanship.
In addition to the city's existing touring routes that lead visitors to discover these old brands, a new time-honored street located at North Shaanxi Road was also unveiled in September after a six-month renovation.
The street, which is slated to become a hub for cultural exhibitions and new product launches, features a dozen time-honored local brands such as Chinese traditional snacks and tailored suits.
"The four brands plan is closely connected to the city's old brands as they involve services, manufacturing, shopping or culture in one way or another," said Qi. "It is worth mentioning that all of the time-honored brands have their own special ties to Chinese culture and society."
For instance, Warrior, a well-known Chinese brand of athletic shoes that dates back to 1927, was used by Chinese athletes for decades as they triumphed on the world stage.
There are currently 222 old Shanghai brands, 180 of which are recognized as "time-honored" by the central government, and 65 of them have a history spanning more than a century.
Some of the most well-known local brands include the city's first taxi company Qiangsheng, bicycle makers Phoenix and Forever, stationery company Hero Pen and the Wing On Department Store.
There is also Leiyunshang Pharmacy, which expanded its portfolio from selling herbs to running Traditional Chinese Medicine clinics, as well as Shao Wan Sheng, which sells alcohol-preserved food that has been popular with gourmands for more than a century.
Among the oldest brands are writing brush manufacturer Zhouhuchen and ink stick manufacturer Caosugong, which were founded in 1694 and 1667 respectively.
Qi pointed out that one of the key challenges is repositioning these old brands to be more attractive to different demographics.
"We have to admit that some of the time-honored brands are not familiar with young consumers, and there is a long way for us to go before we can revive them," said Qi.
He also noted how jewelry maker and retailer Lao Feng Xiang, which has opened several overseas stores including one on Fifth Avenue in New York, has set a good example of how old brands can expand their business.