Migu and NBA sign multi-platform content, marketing partnership
By Ma Si | chinadaily.com.cn | Updated: 2018-12-08 18:54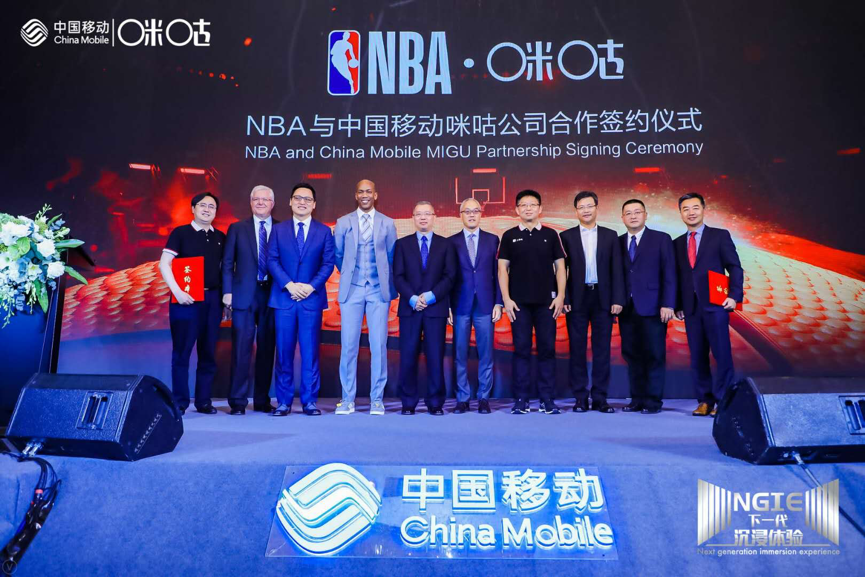 Migu Co Ltd, a China Mobile subsidiary that provides digital content products and services, has inked a multiyear partnership with the National Basketball Association (NBA) that will deliver extensive NBA content to fans in the Chinese mainland, Hong Kong and Macau across Migu and China Mobile's family of media brands.

This partnership makes Migu an official partner of the NBA in China and marks Migu's first partnership with a North American sports league. It is part of Migu's broader efforts to lure sports enthusiasts.

Under the partnership, Migu and the NBA will work together to explore new technologies to enhance the viewing experience, including 4K resolution and virtual reality. The two sides will also work together to grow the Jr. NBA – the league's global youth basketball program for boys and girls – in China.

Jian Qin, vice-president of China Mobile Communications Group Co Ltd, the world's largest mobile carriers by subscribers, said "The cooperation between Migu and the NBA is China Mobile's important step to increase the cooperation with top international content companies and jointly create a high-quality content platform with them."

"The NBA is one of the most popular sports leagues in China and has connected with Chinese fans through the game of basketball for 40 years. We believe that we can leverage each other's advantages in premium content production and media operations to bring a higher-quality experience to millions of domestic users," Jian added.

The cooperation will allow Migu to design and sell NBA and Migu co-branded lifestyle merchandise available to fans on China Mobile and Migu's platforms. Additionally, Migu will become the official marketing partner of the NBA China Games.

Derek Chang, CEO of NBA China, said "We are thrilled to start our relationship with China Mobile, Migu and their various media platforms. This new partnership provides us with the opportunity to tap into Migu and China Mobile's expansive reach and help us continue to grow the game of basketball in China."
The move came shortly after Migu announced a strategic partnership in October with the Chinese Basketball Association League (Beijing) Sports Co to broadcast CBA games in the coming 2018-2019 season and the 2019-2020 season.