Downing Street denies delay of parliament vote on Brexit deal
Xinhua | Updated: 2018-12-09 20:23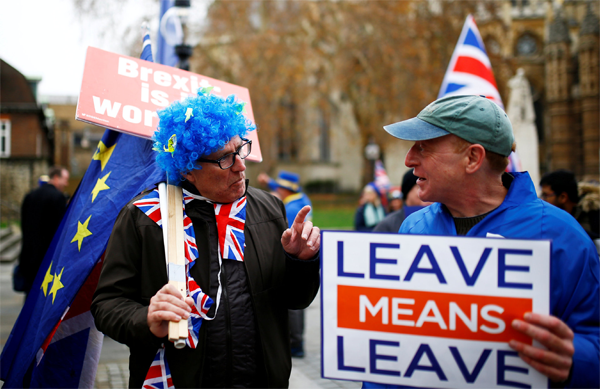 LONDON - Downing Street on Sunday denied newspaper suggestions that British Prime Minister Theresa May could postpone Tuesday's vote in parliament on Brexit deal.
"The vote is going ahead" as planned, a spokesman for the prime minister said, adding that any other suggestions were "speculation".
The Sunday Times reported Sunday that May was preparing to head to Brussels to demand a better deal amid pressure from ministers that she needs to take a stand with the European Union if she is to convince her own MPs to back her on Tuesday.
Earlier Sunday, May, speaking to the Mail newspaper, warned MPs they face "uncharted waters" if they reject her deal.
She said a rejection of her proposals would mean "grave uncertainty" for Britain.
She warned MPs their actions could lead to a general election, and there was a "very real risk of no Brexit."
Last week, London and Brussels reached the withdrawal agreement, which, much criticized in Britain, needs to be approved by British parliament in a vote scheduled for Dec. 11.