Scientists need more caution with gene drives
China Daily | Updated: 2018-12-10 07:40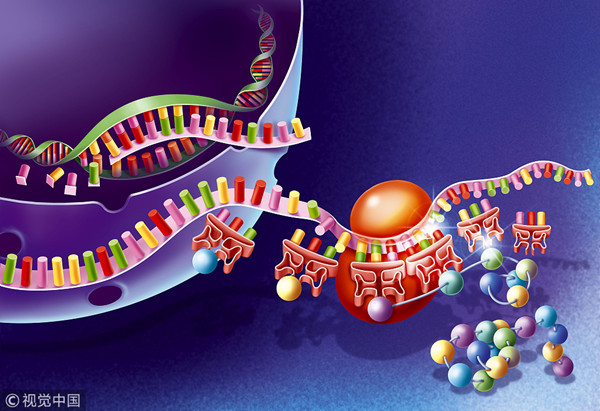 At the recent United Nations Conference on Bio-Diversity (CBD), held in Egypt, a move to impose a global moratorium on the release of biotechnologies into the environment failed. China Youth Daily comments:

Scientists have already demonstrated that genetic engineering can rapidly spread a self-destructive genetic modification through a species. Researchers have already sharpened their tools with a so-called self-destructive sterilization gene in mosquitoes. If proved successful, the new technology might cause mosquitoes as a species to die out.
Which raises the question: Do humans have the right to wage gene genocide against other species?
With mosquitoes there may seem to be sufficient reason for some to say "yes". According to data from the World Health Organization, mosquitoes cause deaths of at least 725,000 persons annually by spreading fatal diseases such as malaria, dengue fever, yellow fever and type-B encephalitis. So many argue that we have the right to take revenge upon mosquitoes and defend ourselves.
However, a basic rule of evolution is that every existing creature has a reason to exist, and is part of the Earth's ecosystem as a whole. Terminating one species might lead to chain reactions beyond the expectations of everyone.
If mosquitoes die out under the genetic attack of human kind, it is possible that certain frogs, spiders, as well as birds might die out, too, because they prey on mosquitoes. Then species that feed on these might die out and so on up the food chain.
Even with the best intentions, gene drives could potentially alter food chains and eradicate beneficial organisms such as pollinators alongside the "pests" being targeted when released into the environment.
Besides, if people decide they have the right to terminate mosquitoes, they might choose to terminate other species they consider "harmful". Who gets to decide which species is the next to go extinct?
While vetoing the proposal to temporarily ban the release of genetically-driven organisms, the CBD did require the researchers of genetic-driven mosquitoes to evaluate the possible effects of their research and control them to avoid unnecessary harm.
Gene drives are being heralded as a quick fix, but we can never be too cautious about meddling with nature.