Schools' discriminatory moves on poor students must be curbed
China Daily | Updated: 2018-12-10 07:41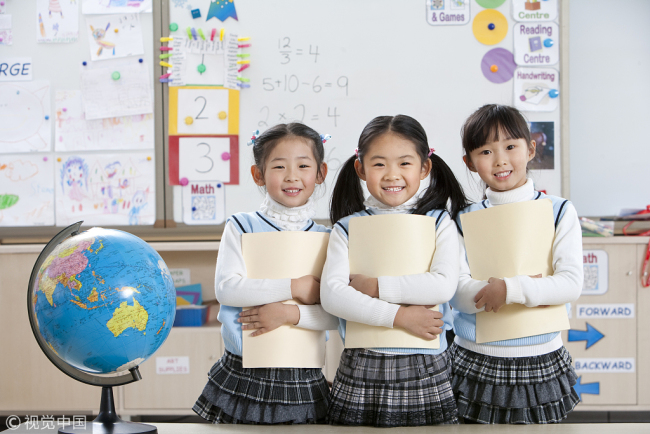 On Dec 4, Shenzhen Luoling Foreign Language Experimental School posted a notice on its official website, dividing the families applying for their children to attend the school into groups depending on the size of the houses they own. Thepaper.cn comments:

According to the post, if a family lives in an apartment smaller than 30 square meters, the family must have owned the house for at least six years for the child to have a chance to attend the school. If the family owns an apartment that is larger than 50 square meters, the threshold becomes one year; for properties in between those two thresholds the family should have owned it for four years.
That policy aroused wide protest and criticism after being posted online, and it was then removed, reportedly at the instruction of the local education bureau.
It should be noted that the notice is totally discriminatory. By dividing families into different groups according to the size of apartment owned, the school was actually discriminating against poor families who cannot afford bigger houses. That's illegal and unfair, and goes against the spirit of inclusiveness, because it might exclude certain parents who have made contributions to the city's development.
By dividing applicants according to the size of their families' houses, the school has also violated the basic principles of the law and the policies of the Ministry of Education, which stressed earlier this year the right of all children to receive education.
Some might argue that the school was following a "market-oriented" trend. That argument does not hold water because the school is a public school, running on public budget. As a public service provider, running at the expense of taxpayers, the school has no right to violate citizens' legal rights for its own profit.
Fortunately, the policy has been withdrawn. But a new question arises: Is the incident the only one of its kind?
The answer is no. For years, many primary schools in several provinces have reportedly been conducting surveys of prospective pupils' family backgrounds, especially how many houses they own and how much their income is. They might make use of these surveys to take discriminatory policies unless curbed.
Hope the local education bureaus will do their duties by curbing these illegal and unfair deeds.