Nation to boost economic cooperation with France
By Chen Weihua in Paris | China Daily | Updated: 2018-12-10 08:27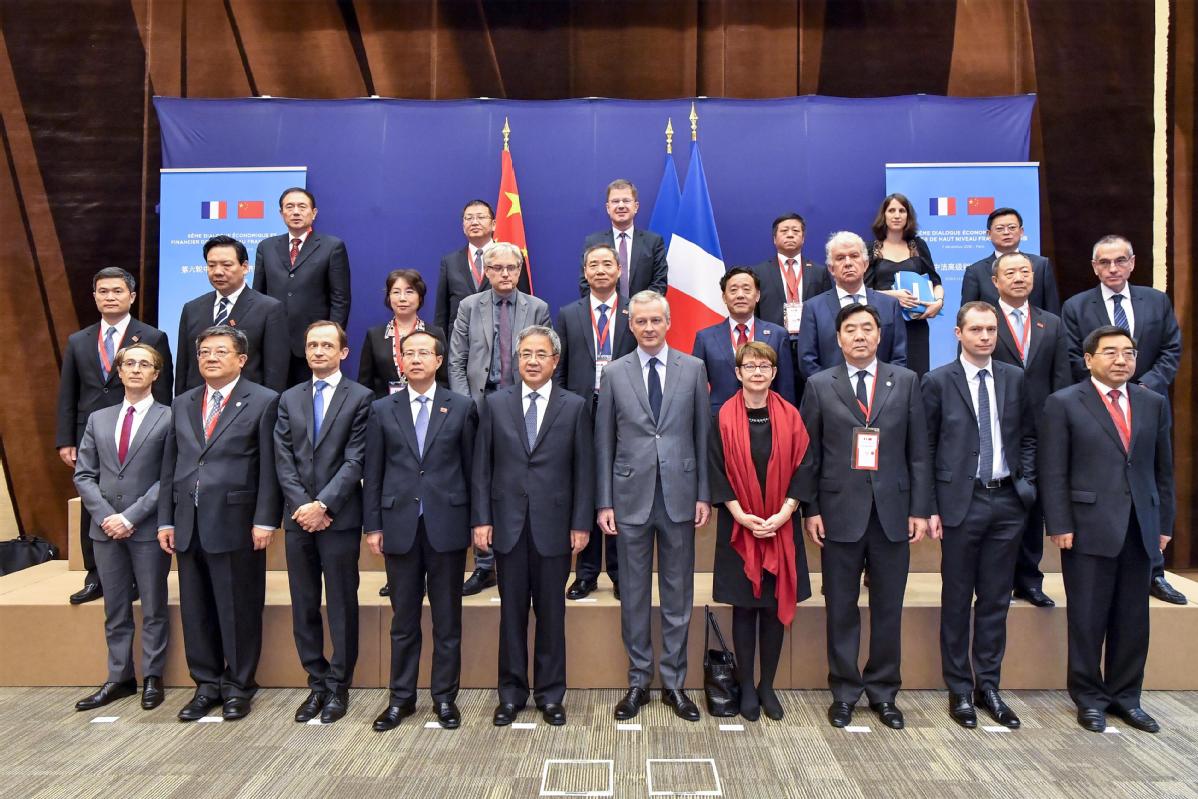 China and France vowed to further expand their economic and financial cooperation in a bid to deepen their comprehensive strategic partnership.
Vice-Premier Hu Chunhua and French Economy and Finance Minister Bruno Le Maire co-chaired the Sixth China-France High-Level Economic and Financial Dialogue in Paris over the weekend.
Hu expressed that relations between China and France have undergone healthy and stable development in the past years, with notable achievements made in practical cooperation in various fields.
He noted that when President Xi Jinping and French President Emmanuel Macron met at the G20 Summit on Dec 1, they reached a number of important consensuses on the key issues of China-France cooperation.
Hu said that both sides should implement these important consensuses, promote international cooperation under the Belt and Road Initiative, bolster bilateral policy communication, strengthen practical cooperation on large projects and expand new areas for cooperation under a multilateral framework, to inject new momentum to the China-France comprehensive strategic partnership.
Le Maire said France greatly values the development of China-France relations and the successful meeting of the two heads of state at the G20 Summit will open a new chapter in the bilateral relationship.
He said that France boasts a unique advantage in participating in the BRI and is willing to enhance practical cooperation with China in trade, technology, agriculture, finance, climate change and other economic and financial fields.
The two countries identified 68 areas for mutually beneficial cooperation in a jointly released fact sheet.
In Paris on Friday, Hu also attended the Fourth Silk Road Forum, which focused on global sustainable development, the BRI and the United Nations 2030 Agenda on Sustainable Development. It was hosted by the Research Development Center of the State Council, Development Centre of the Organisation for Economic Co-operation and Development, United Nations Industrial Development Organization and Center for International Relations and Sustainable Development based in Belgrade, Serbia.
The forum drew hundreds of current and former officials from government and international organizations, business leaders and pundits to compare notes on subjects such as the BRI and open global economy, low-carbon development, technological revolution, inclusive development.