China-Senegal ties behind new heritage museum
Chinaculture.org | Updated: 2018-12-10 16:03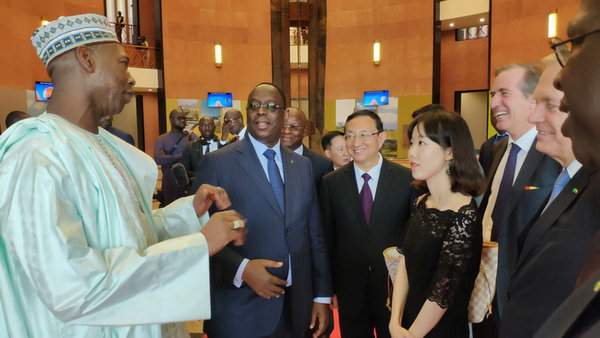 Minister of the Ministry of Culture and Tourism of China, Luo Shugang, attended the opening ceremony of the Museum of Black Civilisations in the Senegalese capital Dakar on Dec 6.
Senegalese President Macky Sall attended the event along with a series of cultural ministers from many African countries.
The president expressed gratitude to China for its contribution to the establishment of the museum.
In his speech, Sall said that the museum will promote the "dialogue of cultures" and provide a "new view of Africa and its diaspora, which recognises our part in the great human adventure."
He said the museum is a friendship token of China and Senegal, which will be an important platform for cultural exchanges between the two nations.
"The museum symbolizes the strategic cooperation between China and Senegal. It is the fruit of work by designers and constructors from both countries," said Luo, who was visiting Senegal with a delegation from China.
Chinese cultural heritage also traveled to the country. About 20 masks and costumes from an ethnic museum of Guizhou province were featured at the exhibition for the opening ceremony, which also included displays of Senegalese cultural relics and collections from other countries.