Breaking through the 'bamboo ceiling'
By Angus McNeice in London | China Daily UK | Updated: 2018-12-10 20:26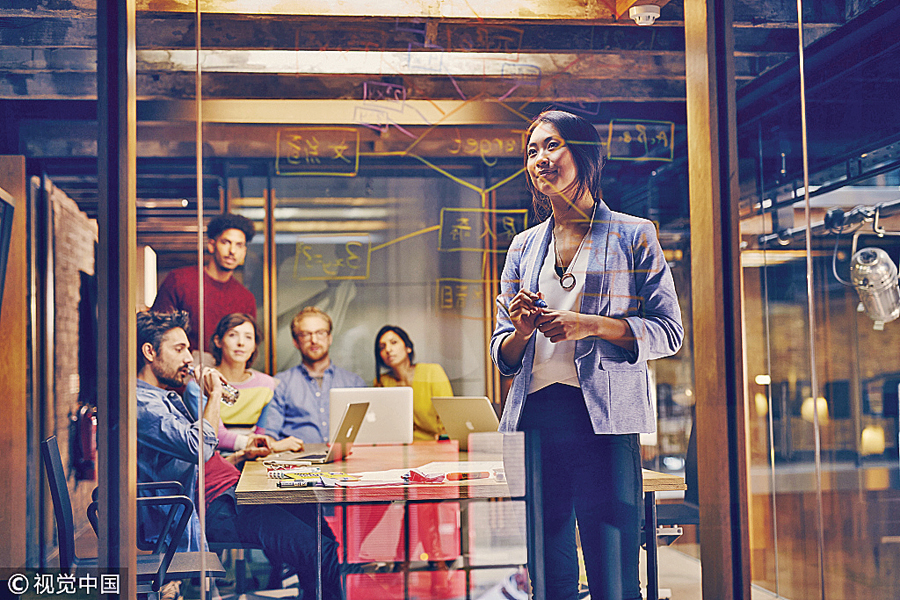 Beyond discrimination, professionals argue that a cultural divide is holding back Chinese employees
Qian Yin grew up in Rudong, Jiangsu province, a fishing county on the coast of the Yellow Sea. As a child she loved the English language, and worked on grammar before and after school hours, studying most days from 6:30 am to 10 pm at night.
She realized her dream of moving to the United Kingdom in 2011 when she was accepted into a masters program at the London School of Economics, where she excelled as a student.
Spotting her talent, recruiters came calling from London's "Big Four" accounting companies, and she went on to work for two of them, EY and PwC where she now manages alongside 750 other Chinese employees at the London company.
It's an impressive resume accumulated in just seven years, but Qian is aware of a frustrating truth - if she is to get much further in the company, it will be against the odds.
"I'm determined, but not many Chinese professionals get to the top level," says Qian." I think I am still at the stage where I haven't reached the 'bamboo ceiling' yet, but I have spent a lot time considering how far I will be able to go in my career in this country."
The term "bamboo ceiling" was coined by author Jane Hyun to describe barriers faced by East Asians as they climb the corporate ladder in the United States.
In the United Kingdom, both data and anecdotal evidence support the view that while Chinese professionals excel at the lower and mid managerial range, a large number of employees fail to achieve senior roles.
"It's a no-brainer that we should be developing Chinese talent," says Tom Troubridge, partner at PwC and chair of its China Business Group. "When we look around, there aren't that many Chinese people in leadership positions."
The wider view of the labor market for Chinese people in the United Kingdom is largely positive. There is a low rate of unemployment and a high proportion of Chinese people in professional level services.
A 2017 government review of race in the workplace found that 43 percent of Chinese workers in the United Kingdom are in managerial and professional occupations, the highest proportion out of all ethnic minority groups.
But the pay gap among Chinese people within those higher level occupations suggest they are not attaining the highest paying jobs.
Overall, Chinese people earn more than those in any other ethnic group in the UK, and make 20 pence an hour more than whites. However, within higher-level occupations, Chinese people earn 6p less than whites.
A University of Essex study on the ethnic pay gap in Britain concluded that this gap exists because Chinese employees are promoted less than whites.
There is a higher proportion of employees of Chinese and East Asian origin at FTSE 100 companies (1.8 percent) than in the overall UK working population (1.3 percent). Yet there is not one Chinese employee at the executive level in any FTSE 100 company, according to recruiting agency Green Park.
The FTSE 100 is an index composed of the 100 largest (by market capitalization) companies listed on the London Stock Exchange.
Discrimination has been identified as one motivating factor behind this occupational bottlenecking, which occurs within most ethnic minority groups in Britain. The government review found that 25 percent of Chinese workers in the UK feel they have been overlooked for a promotion due to their ethnicity.
But Jiang Suwei, the first and only Chinese person to make partner at a Big Four accounting company, believes there are also cultural differences that impede progress for Chinese professionals.
"The Confucian values and ideals that individuals of Chinese heritage are raised to observe and respect often don't conform to the demands and pressures of the British workplace, hindering development and career progression," said Jiang, who is lead partner of PwC's China Business Group.
"There is a deep-rooted culture of respect in China and many children are brought up not to challenge people more senior to them both by age and by authority. But in UK culture, this is often seen as a lack of confidence or assertiveness," she added.
Maggie Zhao was talked down from resigning twice before becoming the only Chinese partner at one of London's five "Magic Circle" law companies.
"There is some truth in the bamboo ceiling cliche," said Zhao, who is partner at Clifford Chance. "Anyone who wants to advance to senior levels in London needs to show they have ambition, to get out of their comfort zone and be more outspoken than they are used to. I think the Chinese character does not sit well with the British culture in a business organization because we are often brought up to be modest, not to boast. But Western cultures encourage and reward individualism."
Qian says that one major adjustment she has had to make in the British workplace is to contribute ideas even when they might not be bulletproof.
"If you don't collaborate and contribute, you won't be seen as having leadership skills," Qian said. "When we speak up in school or at work in China, we want to be 100 percent sure we are right. So I used to not say much in meetings, until I realized that no one really thinks it's a big issue to be wrong, they just want to hear your voice."
To help Chinese professionals adjust to British business culture, Standard Chartered Bank and PwC launched a new initiative last month. Open to all UK companies, the Chinese Talent Development Platform will combine online and classroom learning with networking and coaching to improve the Chinese talent pipeline in Britain.
Personal perspectives:
Qian Yin
Manager, Banking & Capital Markets, PwC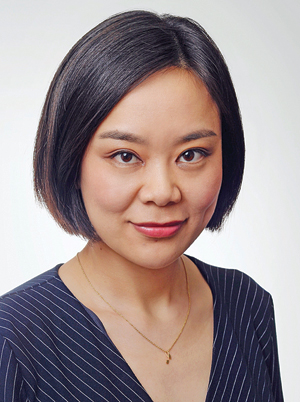 "I talked a lot about the bamboo ceiling with friends in China before coming to the UK. They said that you will hit the ceiling after a few years at which point you will reconsider your career, and you might move back to China where you will have better opportunities.
What I've observed is that there are definitely cultural differences. We tend to be quieter compared with people from other countries, especially in the workplace. This is because of our educational background.
I followed a system where I showed a lot of respect to older people and to teachers. You obey, you follow and you rarely raise your hand. That is not the case in Western culture where you are expected to speak up more and share your opinions. You need to do this to have more opportunities in your career, and that is one of the obstacles for Chinese professionals here."
Carina Wu
Head of China Alliances, Arup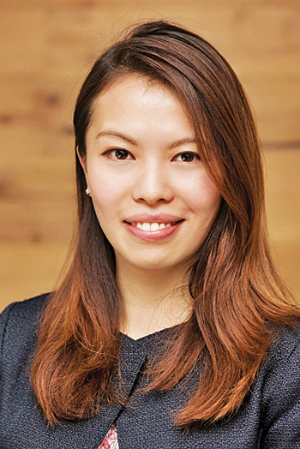 "I can understand why people feel there is a 'bamboo ceiling' but in my opinion I don't think there is one. It might exist more in people's heads than as an outside pressure or discrimination.
I would say that there are certain obstacles that you need to overcome because you are not working in your home country. It does take a lot of time and observation to understand how your colleagues work.
There are challenges that exist for any foreigner, and also ones that exist for women working in a male-dominated industry.
Being more assertive is the change I do see in myself. I am more confident in my role now. I learnt that in the UK, if you are quiet and sit in the corner without contributing, it's very easy for people to ignore you, whether or not you are Chinese or whether or not you are a woman."
Sissi Zhao
Manager, Transaction Services, PwC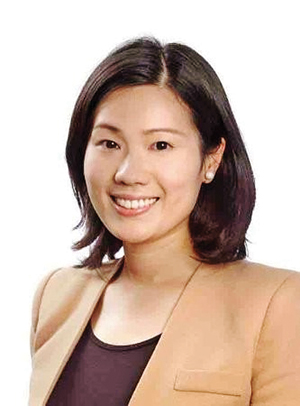 "I hadn't heard the term 'bamboo ceiling' before, but I think just from looking at the statistics it does exist. There haven't been a lot of China-born people made partners or directors, and there is a big population of managers, at my own company and others.
It's a prevalent problem across all minorities. It's the same issues highlighted by Michelle Obama's book. Cultural differences and discrimination cause confidence issues as well as less diversity and inclusion in the workplace.
I think discrimination impacts confidence, the two are interrelated. It applies to women, and other ethnic minority groups.
A factor in getting past this is making your voice heard in the first place. For Chinese people, if we are not completely sure about our views, then we won't think they are worth mentioning. Whereas in this culture, if you think if you have a point to make, you go ahead and discuss it."
Jinny Yan
Managing Director, Chief China Economist, ICBC Standard Ban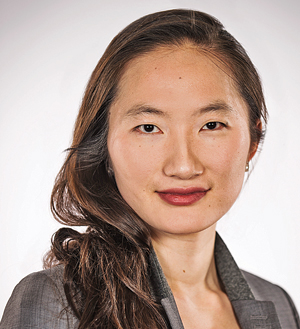 "When you are talking about the so-called 'bamboo ceiling' you are really talking about language issues. To reach the top level you have to be confident in English, and that's hard to do if you haven't been here for a while.
I came over to the UK from China when I was 9 years old, so I am most comfortable speaking English now, and I might come across as a less confident person in Chinese.
Once you master both languages, and have an awareness of both cultures, combined with professional skill sets, I think it's limitless what you can do.
Another important point is that China hasn't been open to the world for very long. Chinese people really only started working abroad in the 1990s. So we have had less than 30 years in the UK, it's not long enough to nurture the kind of talent to reach the very top levels."
Jiang Suwei
Lead Partner, PwC UK China Business Group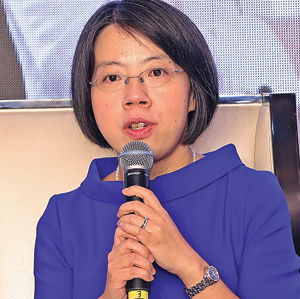 "Why do a lot of Chinese people really struggle to reach the top? I think there are some deep rooted issues here in terms of the way we were brought up and our cultural values.
You are not really encouraged to express your own opinion and to challenge people more senior to you. And that doesn't work so well in the working environment in the UK. If you don't speak up, you are perceived as having no opinion or you are not interested in participating.
So that prevents you from progressing to certain levels. At the junior level, the focus is more about delivery. As long as you deliver what you are asked to do, then you can progress. But when you reach a certain level you are expected to develop more independent views, make your own judgements, and to be more proactive. Around that point is where a lot Chinese people struggle in the UK."