Large-scale rime graces Gansu countryside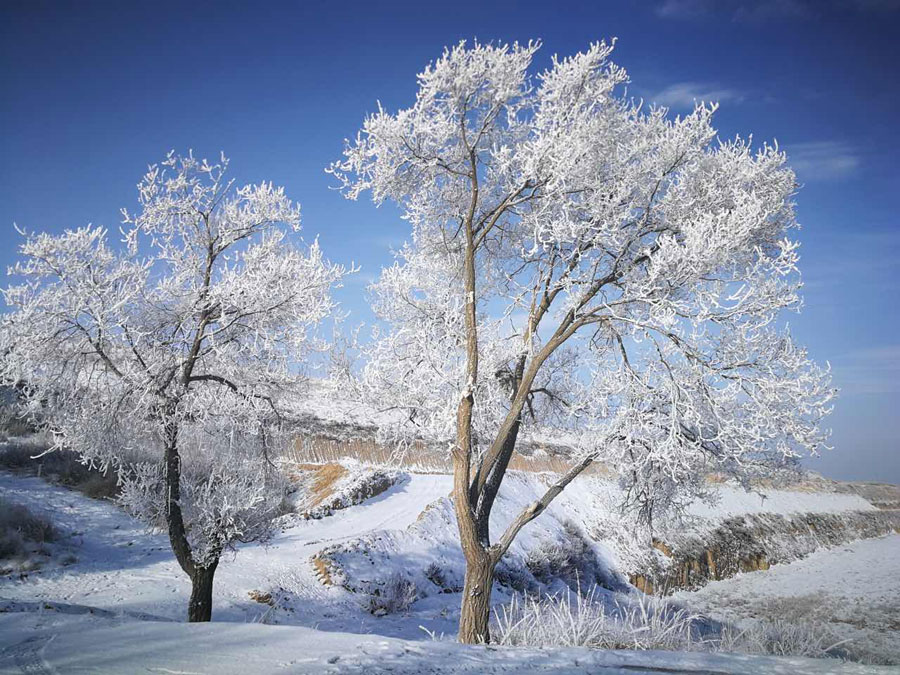 After snowfall on Sunday, rime appeared in the countryside of Yuzhong county, Lanzhou city, Northwest China's Gansu province.
The necessary meteorological conditions for rime include low temperature and sufficient water vapor.
It is the first time rime has ever appeared on such a large scale in the county, which sits at an altitude of more than 2,000 meters.