Photographs capture spirit of China's reform and opening-up
By Lei Xiaoxun and Han Baoyi in London | China Daily Europe | Updated: 2018-12-12 01:44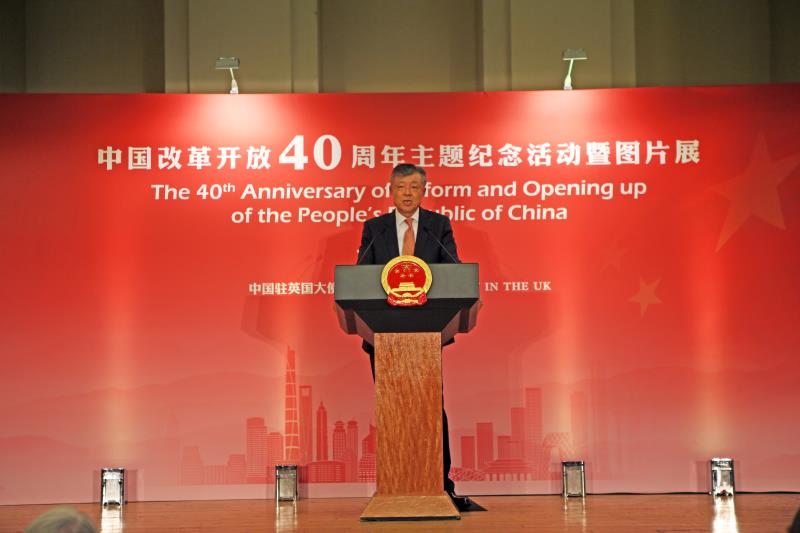 Fascinated by the dramatic positive changes brought about by China's reform and opening-up policy, visitors to a photo exhibition on the subject that was unveiled in London on Tuesday said they believe China that is continuing to open up will bring even more opportunities to the world.
The exhibition in the landmark Central Hall Westminster comprises 40 photographs taken during the first 40 years of China's reform and opening-up process that showcase the tremendous development that has taken place, in both the political landscape and people's daily lives.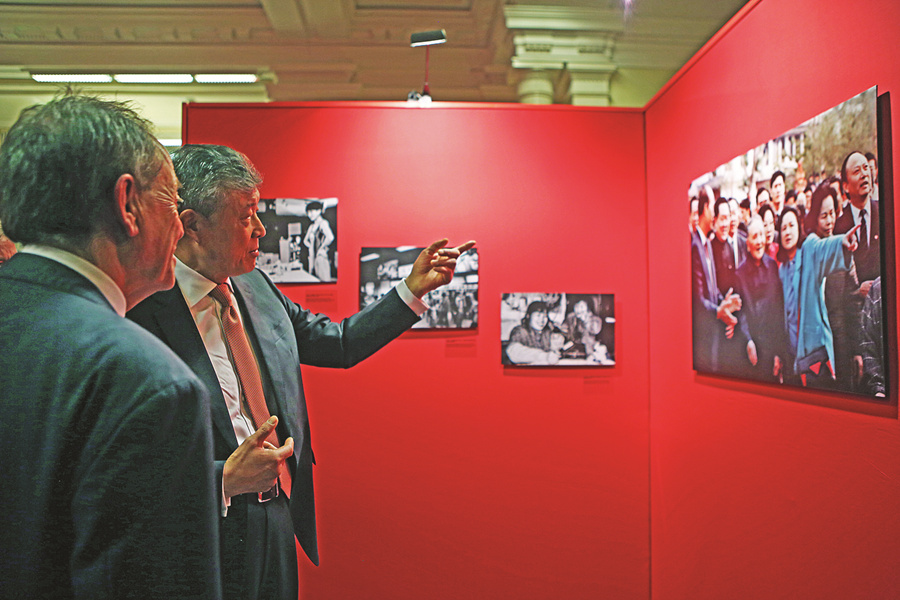 Liu Xiaoming, China's ambassador to the United Kingdom, said in his keynote speech that China is now the second-largest economy in the world and accounts for 15 percent of global GDP, a huge change from the 2 percent it contributed 40 years ago.
"These achievements are not a handout from others. They are the results of 40 years of hard efforts by the Chinese people," he said. "When we assess the achievements of reform and opening-up, we must not only look at how much the Chinese people have gained; it is also important to recognize the hard efforts they have made."
A Miao ethnic seamstress was invited to showcase Chinese traditional embroidery skills at the event. Liu said the woman, who hails from a poor and remote mountainous part of Guizhou province, wasa representative of the millions of people in China who make persistent efforts to not only get rid of poverty but also have the opportunity to shine on the world stage.
"As a result of these efforts, poverty is being gradually replaced by moderate prosperity. Per capita disposable income has risen by 22.8 times, and 740 million people have been lifted out of poverty," Liu said.
Martin Albrow, a British sociologist and author of China's Role in a Shared Human Future, noted China's reform and opening-up process was not derived from Western globalization.
"It has always been based in socialism with Chinese characteristics, in ongoing reform of every sector of society, and in win-win relations with other countries," he said.
Stephen Perry, chairman of the 48 Group Club, recalled his story and the story of his family in their interactions with China, which extend back to the early 1950s. As an "ice breaker" between China and the UK, he spoke positively about the future relationship between the nations under China's further reform and opening-up.
GengJinhai, CEO of China Taiping (UK) and chairman of the China Chamber of Commerce in the UK (CCCUK), said both China and the world have benefitted from the developments of the last 40 years.
"The next 40 years will see China opening up more, reaching out further, and taking more global responsibilities than ever before," he said.
Around 150 guests from British and Chinese political, business, and academic sectors participated in the exhibition's opening ceremony, which was titled A Glorious Journey.
Contact the writers at hanbaoyi@mail.chinadailyuk.com