Racing into the future
By Li Yingxue | China Daily | Updated: 2018-12-12 08:01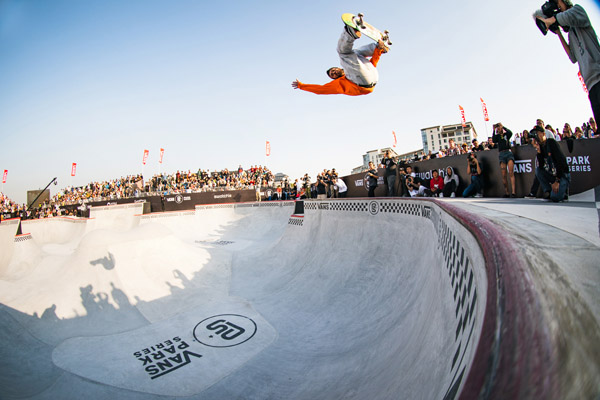 An increasing number of young women are taking to skateboarding, Li Yingxue reports.
When Chinese street skater Yang Liuqing encountered US park skater Lizzie Armanto at the Vans Park Series Pro Tour finals of 2018, the world's top men's and women's park terrain skateboarding competition held in Suzhou, Jiangsu province, over Oct 26-27, Yang says she felt a connection with Armanto.
Speaking about the meeting, Yang, 28, says: "That's the beauty of skateboarding-we don't need to talk-we skaters have this kind of understanding."
Yang, one of the most popular female skaters in China, was in Suzhou as she was invited to watch the final showcase of the world tour, which pitted the top-ranking 2018 Pro Tour athletes against select VPS continental champions. Armanto competed in the semifinal, but failed to make the grade.
Armanto is one of the most accomplished female skaters in the skateboarding history.
In 2016, she became the first woman to ever grace the cover of Transworld, the skateboarding magazine.
And in August, the 25-year-old became the first female skater to complete the loop, a 360-degree ramp.
Yang and Armanto first met a year ago when the world tour first entered in China last October in Shanghai, an event in which Armanto ranked 4th.
And this year, after the women's semifinal, Yang and Armanto got a chance to sit together and share their stories about skateboarding.
Armanto says she found the number of women skaters is growing in her country compared to when she started in 2007.
Back then, it was rare to see another female skateboarding, but now, it's hard to find a park without a woman practicing skateboarding, she says.
"Skateboarding can be really hard mentally and physically. It's scary to learn tricks in your mind, so I think it takes a certain kind of person to be a skateboarder," says Armanto.
"But the sport inspires me in so many ways. I get to travel a lot through skateboarding. You can see cities and get to know people there, and get an insight into their homes, which is different from any other way of knowing the world," she says.
Related Stories