Cultural relics require safekeeping
China Daily | Updated: 2018-12-13 07:33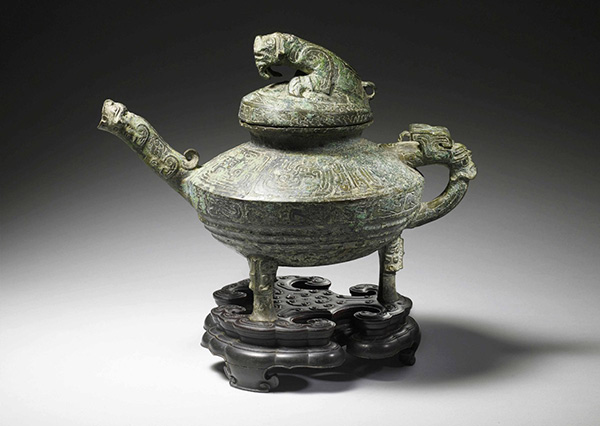 An ancient Chinese bronze vessel, which was looted from Yuanmingyuan, the Old Summer Palace, and taken to the United Kingdom in the 19th century, was returned to China and transferred to the National Museum of China on Tuesday. ThePaper.cn comments:

The vessel, called the Tiger Ying because of the images of tigers on the top and spout, is from the late period of the Western Zhou Dynasty (c. 11th century-771 BC) and has great historical, artistic and cultural value. The Tiger Ying was taken by a British military officer during the ransacking of the Old Summer Palace and had been kept by his family ever since. In April, it appeared in an auction catalog at the Canterbury Auction Galleries in Kent in southern England and was donated to China after it was sold to a buyer.
China has stepped up the retrieval of its lost cultural relics and quite a few of them have been brought home, which has helped strengthen people's awareness of the country's historical artifacts and cultural treasures. China will continue its efforts to recover the cultural relics looted by some foreign countries in the past, but at the same time it should pay more attention to the protection of the cultural relics at home and prevent the destruction or loss of these treasures.
In 2015, the Ministry of Public Security captured 175 suspects and recovered 1,168 cultural relics in a series of cases related to the excavation of ancient cultural sites and tombs. Behind the cases are the rampant destruction and sales of the country's cultural relics.
The protection of cultural relics, ancient books and historical buildings still needs to be improved. Hopefully, the return of the Tiger Ying can help boost public awareness on cultural relics protection.