Steel Roses stir up a new coaching cocktail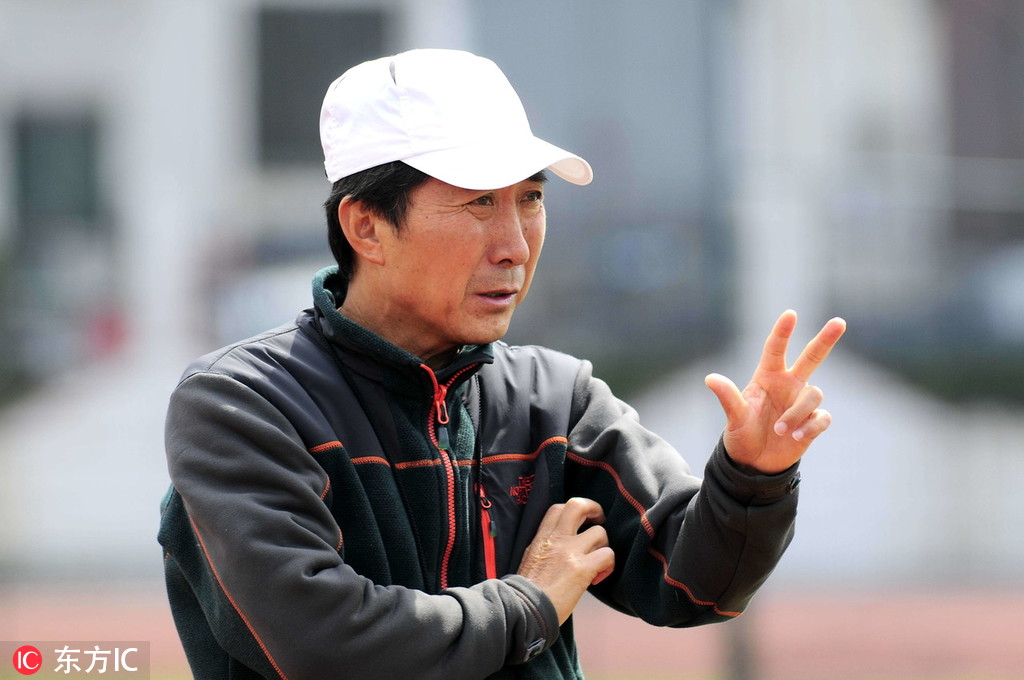 China's women's team is dipping into the nation's glorious field hockey past in a bid to ensure peak performance at next year's World Cup and 2020 Tokyo Olympics.
The Chinese Football Association on Wednesday announced that South Korean Kim Chang-back, the legendary coach who helped Team China to women's hockey silver at the 2008 Beijing Olympics, has been hired to whip the women's 'Yellow' soccer squad into shape as its strength and conditioning expert.
Kim will work alongside compatriot Park Tae-ha, who has been appointed head coach of the Yellows-essentially a reserve squad that nurtures up-and-coming talent for the 'Red' team, which competes in the major international competitions.
Under the leadership of coach Jia Xiuquan and spearheaded by Paris Saint-Germain midfielder Wang Shuang and top scorer Wang Shanshan, the Reds have found a rich vein of form this year.
The Steel Roses, as they are better known, claimed silver behind Japan at August's Asian Games in Indonesia before sealing qualification for the World Cup.
Their steel will be thoroughly tested at next year's finals in France, where they will take on two-time champion and world No 2 Germany and 12th-ranked Spain.
World No 15 China will also face 48th-ranked South Africa in Group B, with the top two in each pool and the four best third-place finishers qualifying for the last 16.
Speaking after the Asian Games, Jia identified China's lack of physicality compared to its European rivals as a major weakness, so hopes are high that Kim can redress the balance.
Kim is renowned for his 'hell model' training, an approach that has served Chinese field hockey well.
"People called Kim a 'devil coach' as he puts a huge emphasis on fitness training, almost to the point of being cruel to players. But that's exactly how the miracle of China's success in field hockey happened," said Gong Bing, a soccer journalist and commentator from Xinhua.
Referring to esteemed Dutch soccer coach Guus Hiddink, also known as a strict task master, the 63-year-old Kim once remarked: "I'm not Korea's Hiddink. I'm China's Kim Chang-back."
Disciplinarians appear to be in vogue these days, as former Chelsea and Real Madrid boss Hiddink, who led South Korea's men's team to a World Cup semifinal, is now in charge of China's men's under-21 side.
Even before Kim's appointment, Jia implemented a 'hell model' training regime for the Red squad, putting his players through two three-hour sessions a day to prepare for the Asiad.
But ultimate responsibility for the Yellows will be shouldered by the 50-year-old Park, who has made a name for himself over the past four years as coach of Yanbian Funde.
Under his tutelage, the Yanji-based squad gained promotion to the Chinese Super League in 2015.
Relegation back to the second tier followed in 2017, but Park's reputation for shaping well-organized and tactically astute teams remains firmly intact.