China and US have reached a crossroad in their relations
By Jin Junda | China Daily | Updated: 2018-12-17 07:13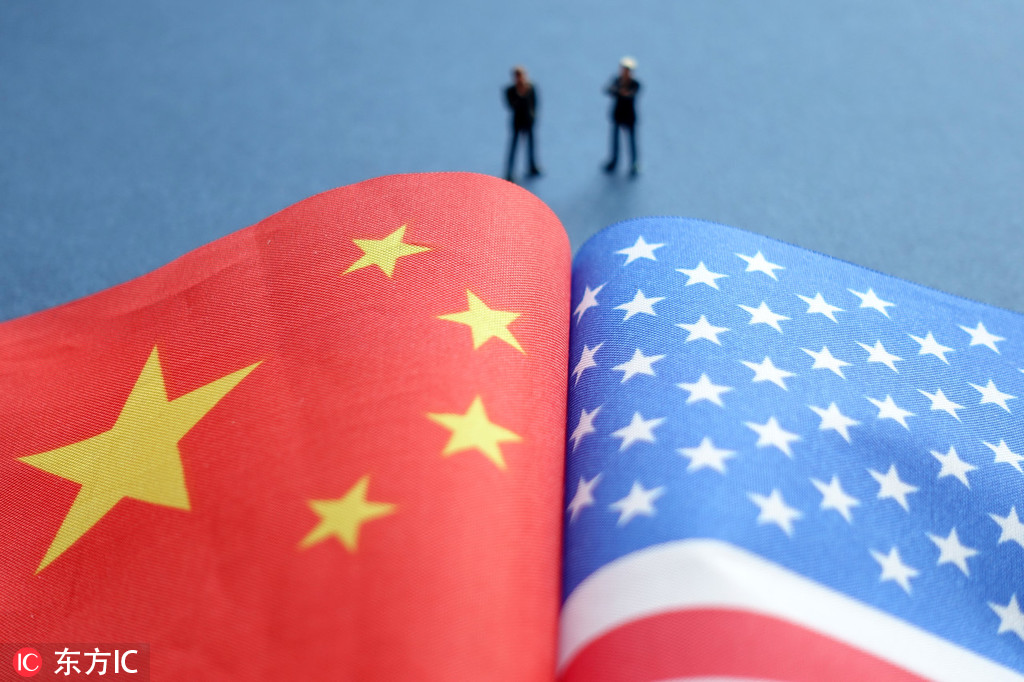 During the 40 years of reform and opening-up, Sino-US relations have made inconceivable progress. But with the rapid development of China, Sino-US relations have reached a crossroad. Perhaps they need structural changes.
China has found socialism with Chinese characteristics to be an effective way to become a prosperous society. However, the US believes China's unique path of development does not lead to "democratization" of China as it had expected.
Also, even before the United States triggered the trade conflict with China and the White House adopted the "America First" policy, Washington had been wary of China's faster-than-expected development. Washington became increasingly nervous when Beijing started shouldering more and more international responsibilities in accordance with its remarkable growth. The US perceived this change not only as China's "aggressive" behavior, but also considered some of China's reasonable pursuit of national interest as a diplomatic challenge.
China views itself objectively and rationally. It remains a developing country, albeit the largest, and therefore has no intention of replacing the US as the world leader. President Xi Jinping reiterated China's status as a developing country in his speech at the 19th National Congress of the Communist Party of China. Many Chinese, too, realize the gap between China and the US in terms of development, particularly in high-tech.
But the US' growing doubts over China have led to a change in its strategic positioning on China (and Russia)-from "a flawed partner" to a major strategic competitor and rival. What's more, both the Democratic Party and the Republican Party seem to agree that with Russia engaged in overcoming domestic woes, China is likely to become the US' only long-term rival.
But in the ultimate analysis how the two sides view each other's strategic positioning and how the US perceives China's place in the world will have a long-lasting effect on bilateral ties.
Given the uncertainties involved in bilateral ties, China has to change its understanding of and relations with the US. It should hope for better, but prepare for worse.
A sound Beijing-Washington relationship is conducive to the development of not only the Chinese and US economies, but also the world economy. No wonder China still hopes to end the trade dispute and avoid a "Cold War"-like scenario. It has been making sincere and concerted efforts to avoid any direct confrontation and instead promoting cooperation to lay the ground for equal and fair competition.
But China alone cannot improve bilateral ties; the US too has to change its tack and realize the importance of its relationship with China. The US should also realize the importance of keeping disputes under control, and view China's development as an opportunity to boost its own development. This year, China could become the world's largest end market as its retail sales are expected to be higher than in the US.
Still, on the economic front, China should continue to deepen reform and opening-up and develop a better environment for international investors, as an open market and free competition are good for China's industrial development.
In diplomacy, Beijing should communicate more with Washington on agendas that benefit both sides as well as the international community. And despite their differences over climate change and trade, the two sides should seek common ground on cooperation in global security such as nuclear non-proliferation, arms control and drug regulation.
Moreover, given the uncertainties of Sino-US relations, China should focus more on domestic development by deepening reform and opening-up to solicit support for its development path.
The author is a PhD candidate of political science in Boston University.