Dominant Hosszu as hungry as ever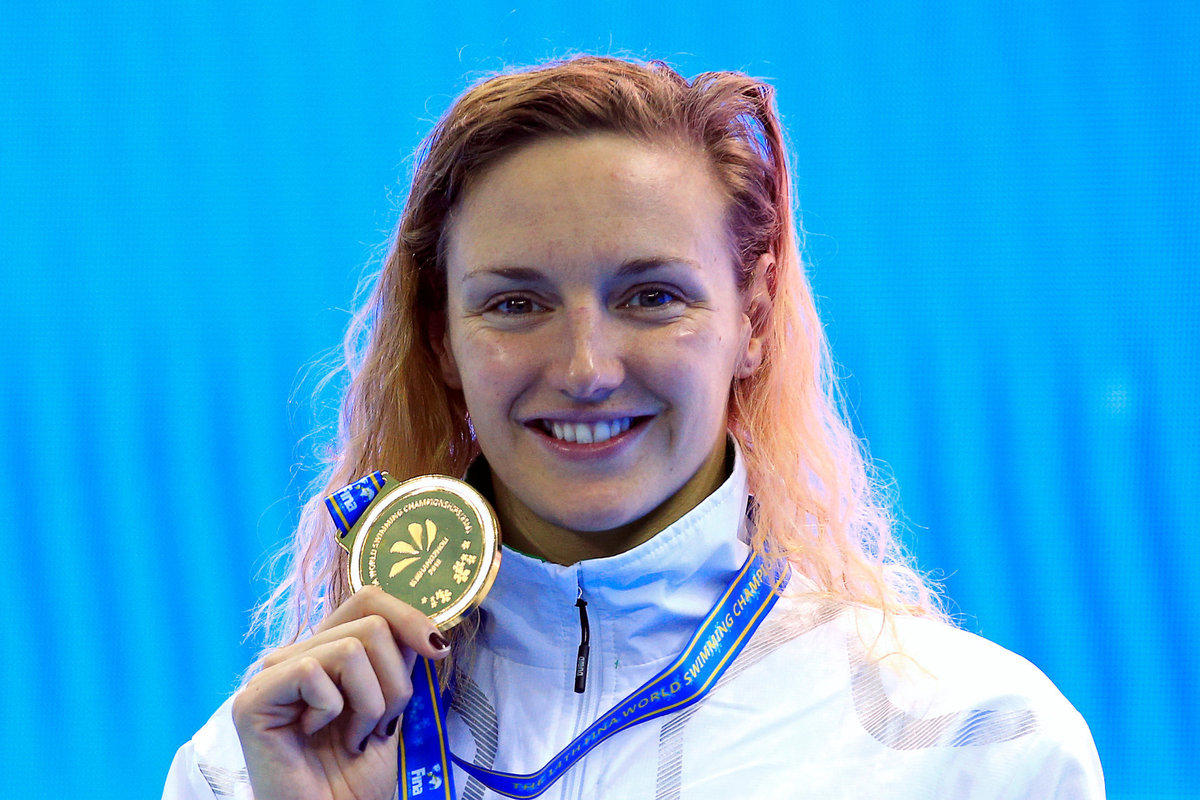 Katinka Hosszu has lost count of the number of titles she's won-but that doesn't mean she ever tires of stepping onto the podium. Far from it.
The Hungarian added another five medals to her bulging collection at last week's short-course swimming world championships in Hangzhou, bagging four golds and one silver out of the nine events she competed in at the meet, which ended on Sunday.
Her grueling multi-stroke schedule has earned the nickname "The Iron Lady" and it rarely appears to take a toll on her body. The same, however, can't be said about her memory.
"The last time I broke a (short-course) world record I think was in 2016, maybe it was 2017, I will have to check… no, I do not remember," she said when asked to recall her last record-breaking feat in the 25-meter pool after winning the 200m butterfly in Hangzhou on Wednesday.
Hosszu also won all three individual medley events (100, 200 and 400) and claimed silver in the 200 backstroke in Hangzhou.
The 29-year-old is the fastest woman in history in all three IM distances, but admitted she'd forgotten the moment in August last year in Berlin when she broke the 100m mark.
"I thought I didn't (break the 100m IM world record) so I checked online and it was crazy, I didn't remember breaking it," said Hosszu, who is the owner of three Olympic golds, seven long-course and 17 short-course world titles. That's an average of three major titles a year since her world championships debut in 2009. She's also picked up three FINA Swimmer of the Year awards, from 2014-16.
Having built a reputation as the most versatile swimmer in the world, Hosszu always prioritizes the four-stroke medley.
"First I look at the medley events and I choose accordingly how they fit in the schedule. I usually have my schedule flexible," she said. "It depends on how I feel."
Hosszu, though, isn't taking anything for granted and knows the difference between having a gold medal hung around her neck and looking on from the sidelines can be razor-thin.
Her advice to any ambitious young upstarts who are impatient for glory is to simply savor the moment and keep working hard.
"Having to check if I won a race or not is when I realize I should appreciate these moments because who knows whether I will break another one," said Hosszu, who hails from the mountain city of Pecs.
"Obviously you want to be there and I strive to be there, but each time I am on the podium I try to enjoy it. I have had a lot of success and I want to appreciate each moment.
"For young swimmers, they have such a long journey. For me, if I look back at my swimming career, I would like to tell myself every competition is just one of many.
"I always put so much pressure on such competitions before. I always thought that would break my career. This is not how I look at competitions anymore. There is always another chance and there's always another race that you can win."