Artistic inspiration
By Liu Xiangrui | China Daily | Updated: 2018-12-18 07:05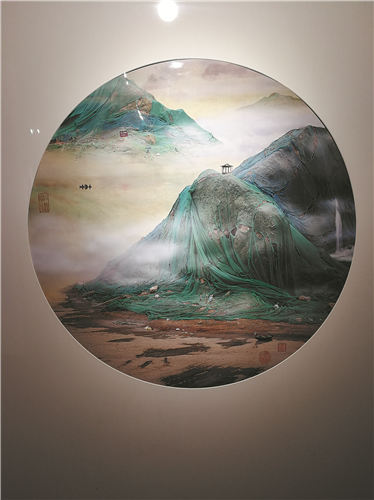 An exhibition in Jingdezhen seeks to showcase works by artists born in the 1960s and the area's rich ceramics tradition.
An ongoing exhibition in Jingdezhen in East China's Jiangxi province seeks to shed light on the commonalities among Chinese artists born in the 1960s-a generation that experienced tremendous social changes, especially the reform and opening-up that took place in the prime of their lives.
The show, Facing East: Chinese Contemporary Art Exhibition on 'the 1960s', opened on Dec 8 at the Taoxichuan Art Museum of the Central Academy of Fine Arts, located on the Taoxichuan Ceramic Art Avenue in Jingdezhen, and will run through Feb 16.
The exhibition, which features several dozen works created by 20 artists belonging to this group, is sponsored by the China Central Academy of Fine Arts and the Jingdezhen Ceramic Culture Tourism Group, with help from the Shanghai New Gallery of Art.
According to the exhibition's curator, Yu Ding, who is a professor at the academy, the artists share a lot in terms of their careers.
"All the artists featured in this exhibition are in their 50s now. And they have similar backgrounds, received similar training and share similar values, though they each use a unique artistic language to express themselves," says Yu.
"They were once rebellious, trying out various methods and absorbing any influences they could find in the art of the East and the West. Now many of them are leaders in contemporary Chinese art."