Swing high above the ground on this cliff swing in Guangdong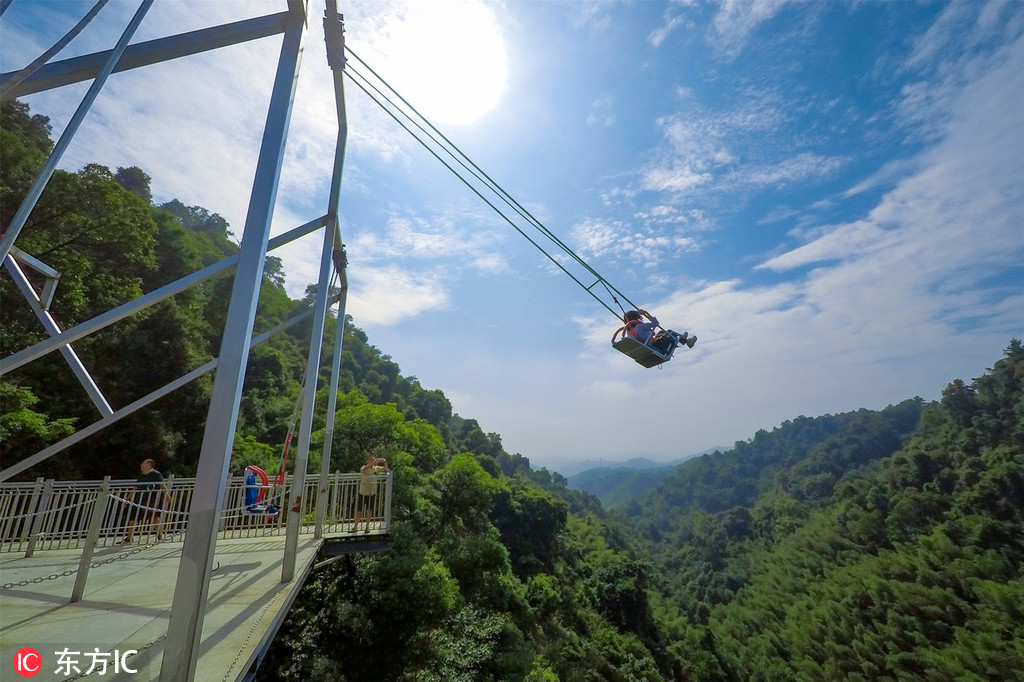 Are you brave enough to swing on the edge of a cliff? Hanging on the cliff of Tianzi Mountain in Qingyuan of Guangdong province, the three 198-meter-high swings have become a new attraction for visitors, especially youngsters.
The swings were under trial run for four months to ensure they met safety standards since they were set up in August. Multiple safety features have been added to avoid any possible dangers and an electric magnet helps take the visitors on the chair high above the ground. For safety reasons, only those aged 18 to 48 and weighing 90 kilograms or below are allowed on the swings. Participants are also requested to have their blood pressure and pulse checked before taking part.
It is one of the four highest swings in China, comparable with the three others respectively in Wansheng Ordovician Theme Park of Chongqing, Sky City scenic spot of Shandong province and Shiniuzhai scenic sport in Hunan province.