Washington's new Africa policy a vehicle to foster US interests
By Diao Daming | China Daily | Updated: 2018-12-22 09:39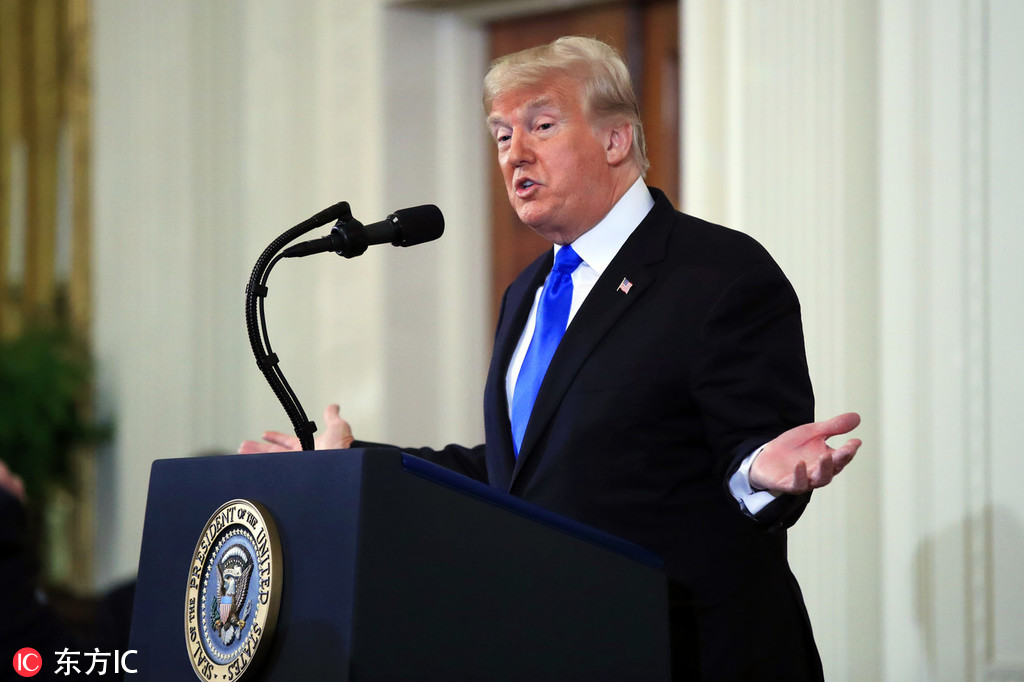 Delivering a speech at the Heritage Foundation, a conservative think tank, on Thursday, US National Security Adviser John Bolton rolled out the Donald Trump administration's new Africa strategy.
According to Bolton, the strategy will continue to make good on Trump's central commitment to put American people's interests first both at home and abroad. Such clarification is a reaffirmed declaration of the "America First" policy toward Africa, which in essence is a selfish path that pursues the US' interests and demands that the whole world, including Africa, pay for it.
Bolton's statement shows Trump's Africa policy has three main goals: to strengthen economic and trade ties with African countries and promote mutual benefits; to combat the Islamic State group and other extremist forces and regional violence; and to ensure that US aid to Africa yields maximum results.
From economic and trade relations to security and development assistance, these three goals seem clear, but they are hardly welcomed by African countries. In terms of economic and trade cooperation, the subtext behind Bolton's "Prosper Africa" initiative is actually "prosper the US" strategy. Given the huge economic gap between the United States and Africa, it is unrealistic to expect the superpower to treat Africa as an equal in the economic and trade realm.
African countries can provide the US with a large quantity of natural resources, but what the US offers to them are likely to be products beyond their need and affordability. Which means that in any expanded economic and trade cooperation with Africa and the US' expanded investment in the continent, African countries will have no choice but to support the US economy.
In terms of counter-terrorism and security cooperation, the US does share some basic goals with Africa, as security is the most critical foundation for Africa's economic and social stability and development, as well as the most important condition for countries including the US to interact with the African countries.
However, under this seemingly common interest framework, the US still uses security as an excuse to intervene in the internal affairs of African countries, influence and even control the political trends of some of them irrespective of the huge ethnic, religious and cultural differences among the 54 African countries. In other words, under its new Africa strategy, the security the US brings to the continent is very likely to be the security under Washington's control.
In his speech, Bolton also cited the lack of due effects produced by the more than $8 billion development, security and food aid in each of the past two fiscal years to question the efficacy of such kind of aid. "The US will no longer provide indiscriminate assistance across the entire continent," he said, adding that "countries that repeatedly vote against the US in international forums, or take action counter to US interests, should not receive generous American foreign aid…We will make certain that all aid to the region-whether for security, humanitarian, or development needs-advances US interests".
Thus, he said, while implementing the strategy, the US would "re-evaluate" its aid to not only African countries, but also other countries so as to ensure the aid yields satisfactory results for US people.
Washington would seek to "streamline, reconfigure or terminate" UN peacekeeping missions, Bolton said, unless they "facilitate lasting peace". Washington will re-evaluate its support for UN peacekeeping missions rather than providing legitimacy to missions that give large payouts to disqualified countries, he said, adding that the US will ensure that every dollar spent in Africa helps increase the country's interests in the region.
Such an argument is tantamount to denying the positive effects the more than $140 billion in aid provided by successive US administrations over the past 60 years for Africa has produced in areas such as healthcare, education and agriculture. It is actually a renewed announcement that between pursuing its own interests and shouldering international responsibilities commensurate with its status, the US chooses the former.
While dealing with Africa, a major country should discard its Cold War competition mentality. Otherwise, even a well-devised new strategy toward Africa won't find any takers.
The author is a research fellow at the National Academy of Development and Strategy, Renmin University of China.