Trade with China is win-win in nature
By Wang Donghua | China Daily | Updated: 2018-12-24 07:44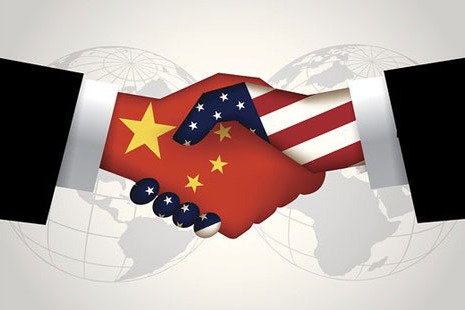 It is good news for the world economy and market that the heads of state of China and the United States had dinner and a constructive meeting on the sidelines of the G20 Summit in Argentina on Dec 1, reaching important consensuses, including one to stop imposing new additional tariffs pending the 90-day-deadlined talks. This result has eased the anxiety over economic growth and market stability in the two largest economies as well as the rest of the world.
As the new consul general of China to San Francisco, I have visited all five US states of my consular areas-California, Nevada, Oregon, Washington and Alaska-since taking office this August. Many American friends I have had the pleasure of talking with expressed the hope that the Sino-US trade conflict could come to an early end to avoid further harm to US companies and customs.
To prevent the Sino-US trade conflict from escalating further is in the interests of both sides, as they are economically intertwined. For instance, more than 50 million iPhones were sold on the Chinese mainland last year, increasing the number of iPhone users there to over 300 million, close to the US population.
Also, Nike Inc's revenue growth in China surged 21 percent in the fiscal year 2018 to $5.13 billion, accounting for 14 percent of its total sales globally.
The tariffs imposed have inflicted enormous pain on both sides. Thankfully, the meeting between the two heads of state has come as a light at the end of the tunnel and made it possible for US companies to continue reaping extensive economic benefits from the opportunities generated by China's growth.
China, with a population of more than 1.3 billion, is one of the largest markets in the world. It is predicted that in the coming 15 years, China will import $30 trillion of goods and $10 trillion worth of services, which means enormous opportunities for its trading partners including the US.
Cooperation is the aspiration of the American people on the west coast, which is echoed by Resolution AJR44 the California State Assembly passed on Aug 30 with overwhelming support, calling for greater efforts to strengthen mutually beneficial cooperation with China in the areas of people-to-people exchange, trade, climate change, education, tourism, technology, innovation and green development.
It is only natural for trading partners to have differences and even frictions. But the facts show that as long as we work together, there is hope to find solutions to the differences.
Former US president Ronald Reagan said that peace was not absence of conflict; it is the ability to handle conflict by peaceful means. A pause in raising tariff barriers is a step in the right direction. Given the complexity of the Sino-US trade conflict, all the disputes cannot be solved overnight. But if winter comes, can spring be far behind?
The author is China's consul general to San Francisco.