More joint education with China urged
By LIA ZHU in San Francisco | China Daily USA | Updated: 2018-12-24 23:22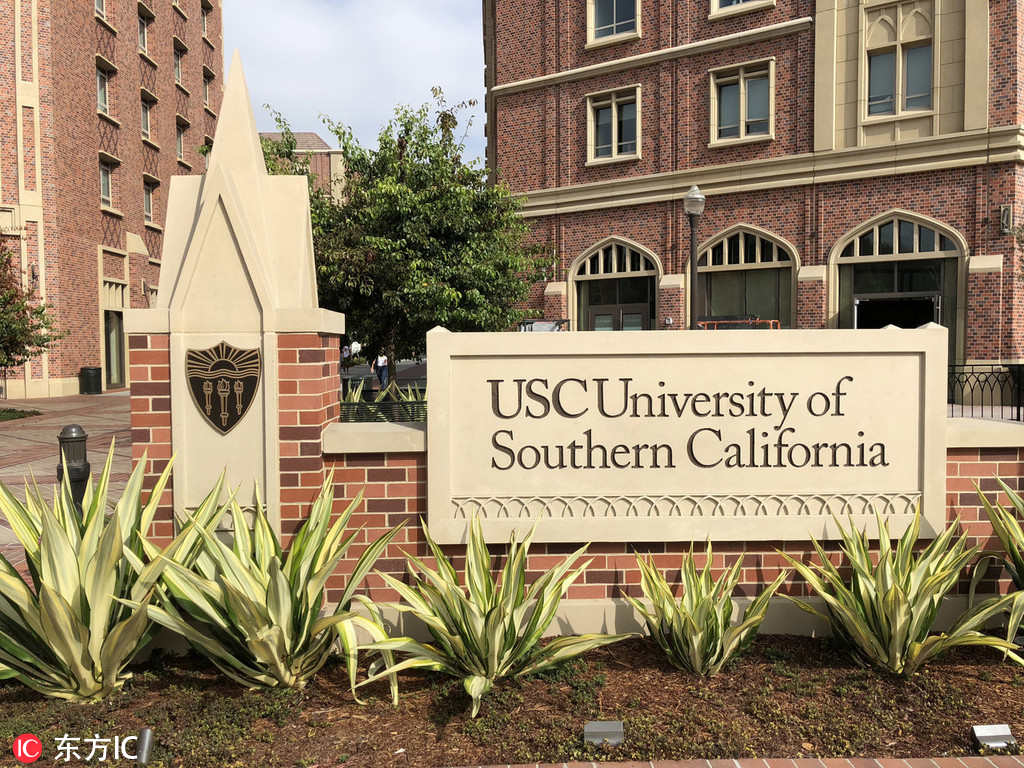 The California Department of Education is working to forge partnerships and programs with Chinese educators to remain a "dynamic and innovative" education system.
The agency that oversees the state's public education has identified China as an important partner to better prepare California's students to succeed in higher education and for future careers.
Last year, the department set up an office of international education liaison, tasked to help California educators forge closer ties with educators throughout the world, with a focus on China.
"China is the largest partner of California, economically and culturally. We want to see more tangible and substantial collaboration happening in educational and cultural exchanges," said Steven Ma, director of the liaison office.
"As State Superintendent of Public Instruction Tom Torlakson said, we do not want to build walls. We want to build bridges," Ma added.
"Bridge-building" also is the theme of the first International Education Conference recently hosted by the California Department of Education. Educational leaders from China, Mexico, and Northern Ireland joined their counterparts in California to discuss key challenges and opportunities facing each educational system and to identify potential steps for collaboration.
Following the conference, the Chinese delegation, composed of executives of the Yangtze Delta Region Institute of Tsinghua University, Zhejiang, signed a memorandum of understanding with the California Department on a teachers exchange program.
The program is expected to back the Global California 2030 initiative, which was launched this year by Torlakson to rapidly expand the teaching of world languages in the state.
The initiative aims to allow half of all K–12 students to participate in programs leading to proficiency in two or more languages by 2030. By 2040, 3 out of 4 students in California are expected to be proficient in two or more languages.
"Bilingualism is becoming very popular in California. To increase bilingual education, we need to have bilingual teachers, but we are in shortage of such teachers," said Ma, who used to be a high school mathematics teacher.
California has 1,022 school districts, and 58 percent of them are planning to expand their bilingual programs, but 78 percent of them expressed difficulty recruiting bilingual teachers.
Chinese is the second-most popular language in California after Spanish. Despite a large number of Chinese immigrants in the state, Ma said there's a great demand for qualified Chinese-language teachers.
Through the partnership with the institute at Tsinghua, Ma said teachers from China will travel to California and introduce the California teachers to China. Three years ago, he founded the Pegasus California School in Qingdao. All the teachers at the school are California-certified teachers.
He also noted that two challenges for Chinese teachers are getting California teaching certification and US visas.
Lu Zhirong, who attended the conference as a delegate of the Yangtze institute, said the partnership with California would promote a regular mechanism of exchanges between teachers.
Such partnerships also would help improve China's education system, he said.
According to a directive issued by the Chinese government in November, the country aims to train 1.5 million preschool principals and teachers by 2020 to ensure the quality of preschool education.
English-teaching and cross-cultural exchanges would play a role in achieving that goal, said Lu.
Ma said California has more than 300,000 certified teachers, and the desire for exchange can be found on both sides.
"When we recruited teachers for the Pegasus California School three years ago, more than 600 teachers applied for 12 positions," he said.