Only the fittest private firms can seize future opportunities
By Li Yiping | China Daily | Updated: 2018-12-26 08:30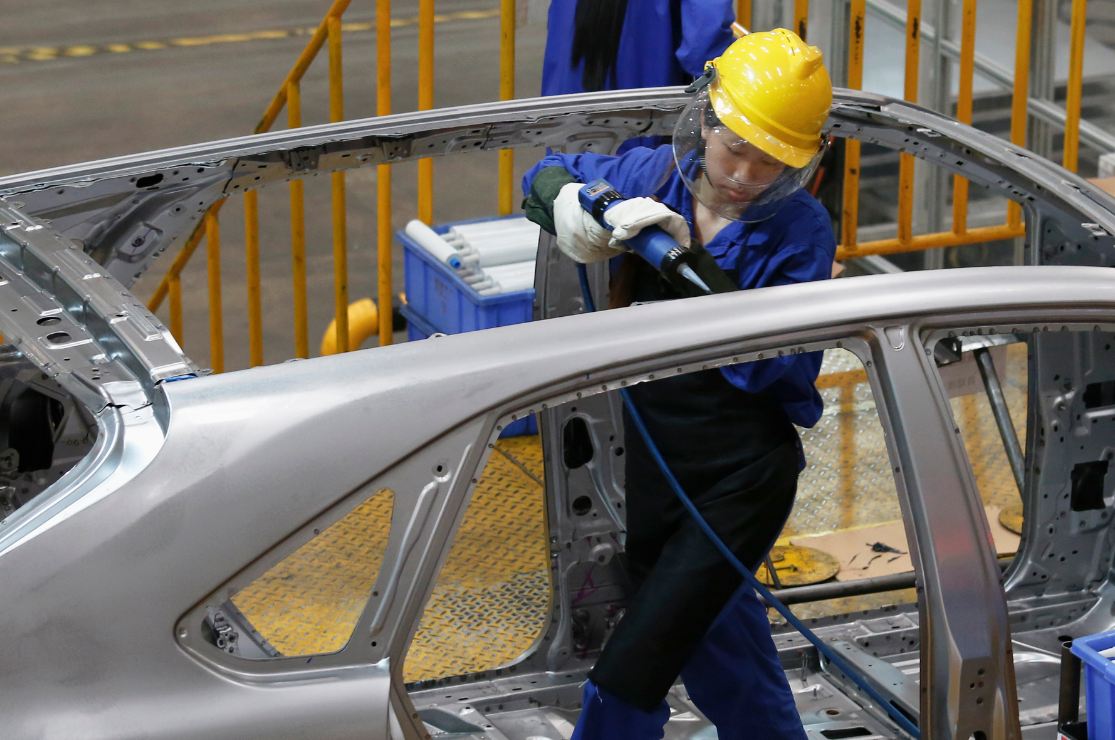 The important speech President Xi Jinping delivered at a symposium on Nov 1 indicates that the private economy has new development opportunities.
As China's economy steps into an era of high-quality development, Xi's speech will prompt governments and departments at all levels to make policies that will help build a good business environment. With the consumption structure upgrading expected to drive economic development in an all-round way, coordinated development of urban and rural areas will create new opportunities for the private economy. The likely increase in domestic demand and the leadership's determination to further open up China's economy to the outside world will also create opportunities for the private economy.
Since private enterprises face many challenges today, whether they can seize the opportunities depends on their capability to turn challenges into opportunities.
In the new era, economic development factors, including labor, resources and the environment, change faster than in the past. On the global front, some countries have resorted to unilateralism and protectionism to realize their goals while China is pursuing high-quality development, which together may slow down economic growth slightly.
Besides, the principal contradiction today is that between unbalanced and inadequate development and people's growing need for a better life, so high-quality development refers to not only high-quality goods, but also high-quality overall investment distribution, return on investment, innovation and total factor productivity.
So we have to stop depending excessively on extensive operations to pursue rapid and quantitative economic growth, because without fundamentally changing our mindset and development model, we are likely to follow the old path of overcapacity that goes against the original intention of high-quality development.
The main problem with China's economy is the structural problem, and we have reached a critical stage of supply-side structural reform. As Xi pointed out in his speech, the industrial concentration ratio may increase during the structural adjustment period because it is the natural outcome of the market selecting the superior and eliminating the inferior.
According to the industrial development law, in the beginning many market players rush into an industry but after a while, due to competition, only the fittest survive in market economy while the inferior ones are eliminated. Without elimination of some companies from the market, there can be no economic development.
From the market economy's perspective, there are two ways to adjust the industrial structure, eliminate bubbles and deleverage. One is by upgrading products and industries through mergers, bankruptcy and reorganization in order to ensure effective redistribution of resources.
The other is through innovation. Innovation is "destructive" by nature in market economy, as it breaks the technology owners' monopoly by creating new products and/or industries. Nobody would be willing to produce environmentally-unfriendly products to earn meager profits if more advanced, green and profitable products can be produced. So innovation capacity should be accumulated in a way that it becomes a culture, builds a social environment and shows the right path to sustainable development.
Moreover, Xi said that some private enterprises expanded their business operations during the period of rapid economic growth, as they pursued growth on a scale and speed beyond their limits which led to a high debt ratio. Also, some private enterprises could not or did not plug the loopholes in terms of environmental protection, social security, quality, production safety and credit. Such enterprises may face greater pressure now given the ever-strengthening supervision and law enforcement.
Therefore, it is necessary to strictly regulate business operations, not least because a sound system is the basis of market economy.
Illegal business operations, which were possible because of the unsound supervision and regulation system in the past, will be unsustainable in the future. And big private enterprises have to manage their businesses strictly according to the laws and regulations to seize the precious development opportunities that the private economy will get in the future.
The author is an economics professor at Renmin University of China.