Drive announced to save Britain's downtown high streets from disappearing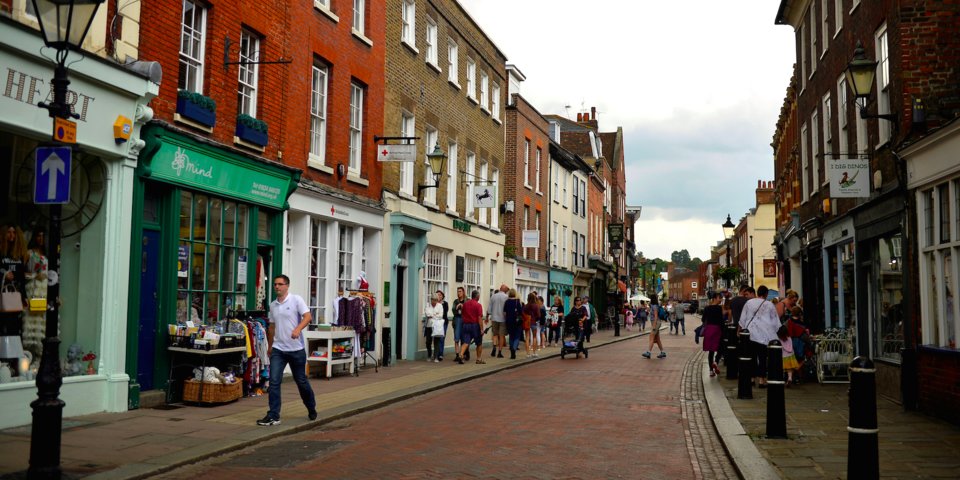 LONDON, Dec. 26 -- A multi-million dollar drive to help save downtown high streets across Britain from disappearing was announced Wednesday by the government.
The ministry of housing, communities and local government said its Future High Streets fund will help local leaders implement bold new visions to transform town centers across the country.
The initiative is a response to the growing number of empty shops caused by changes in shopping patterns as a result of growing on-line trading.
Towns across the country are now being urged to bid for a share of an 890 million US dollar fund to transform their local high streets into modern vibrant community hubs.
It follows proposals to help save "high streets" put forward by one of Britain's most successful shopkeepers, Sir John Timpson.
His company runs a network of hundreds of shop repair and key-making stores, many of them run by rehabilitated prisoners.
High Streets Minister Jake Berry said: "We all know high streets are changing, we can't hide from this reality. But we're determined to ensure they continue sit at the heart of our communities for generations to come.
"To do this we have to support investment in infrastructure, boosting local economies and ensuring people are able to get the most out of their local high streets. Empowering leaders on the ground is key too, they best understand the challenges facing their areas."
Berry said the Future High Streets Fund will drive forward the change, transforming town centers into the thriving community hubs of the future.
Timpson said: "I have learnt, from my own business, that the best way to get things done is to give people on the front line the freedom to get on with the job in the way they know best.
"By helping our towns create their own individual community hub, I believe we will have vibrant town centers to provide a much-needed place for face to face contact in the digital age."
Up to 70 million US dollars of the fund has also been earmarked to support the regeneration of heritage high streets to help restore historic high street properties for new work spaces or cultural venues.
This year a number of big-name high street stores have announced shop closures and thousands of job losses in the face of rising costs.
Today's Top News
Editor's picks
Most Viewed