Intl experts join Mexico helicopter crash probe
China Daily | Updated: 2018-12-27 09:39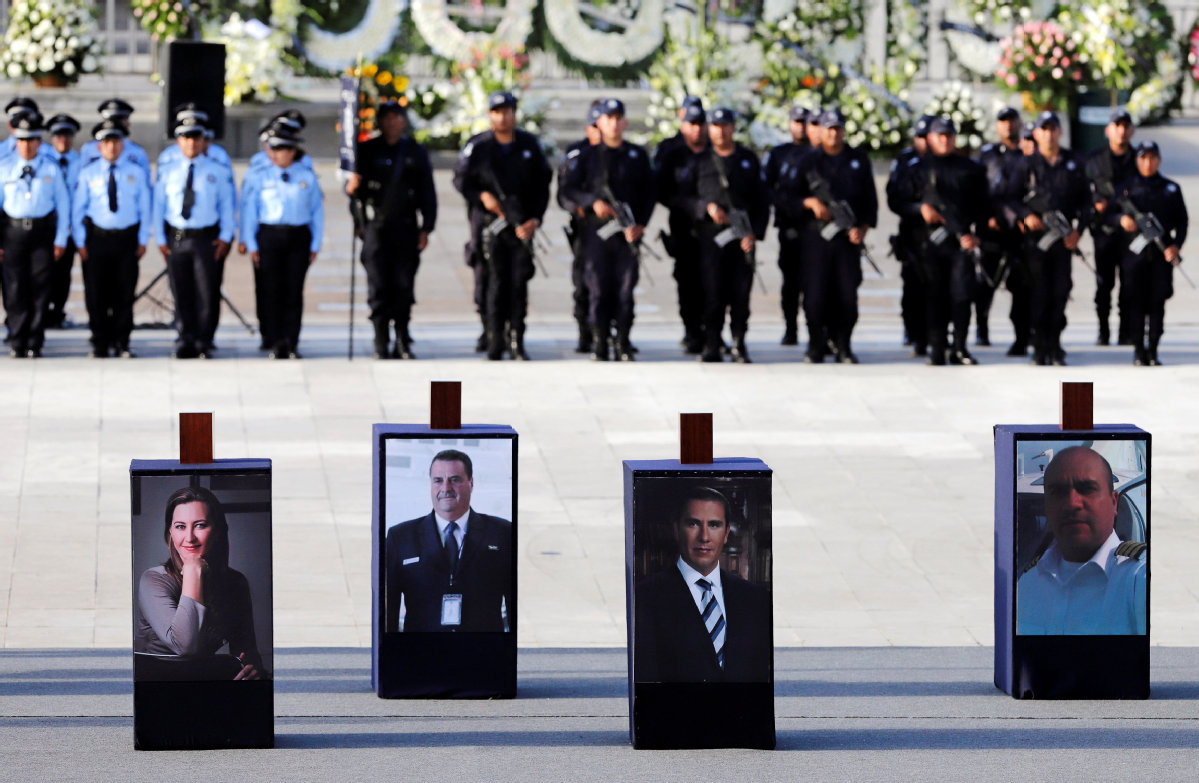 MEXICO CITY - International experts have been invited to join the investigation into a helicopter crash that killed two prominent politicians in Mexico on Christmas Eve, the government said on Tuesday.
The crash claimed the lives of five people including the current and former governors of Mexico's central state of Puebla.
Deputy Minister of Transport Carlos Moran told a news conference on Tuesday that representatives of the helicopter's Italian manufacturer Agusta and engine maker Pratt and Whitney are already working with the national civil aviation agency at the site of the crash.
In addition, Mexico has requested the help of US National Transportation Safety Board, said Moran.
According to Moran, the aircraft was in good condition and had its paperwork in order.
However, the local control tower reportedly attempted to communicate with the aircraft nine times with no success before it crashed.
Martha Erika Alonso, a senior figure and governor of the state of Puebla, died with Rafael Moreno, a senator and former Puebla governor, when the helicopter came down on Monday afternoon shortly after takeoff, the government said.
Security Minister Alfonso Durazo said the privately owned helicopter was bound for Mexico City and crashed after suffering an unspecified failure in the town of Santa Maria Coronango, about 6 km from Puebla airport.
"At this point, there's no evidence that could lead us to conclude that the cause was not related to how the (helicopter) was functioning," Durazo said.
With the politicians were Captain Roberto Cope and first officer Marco Antonio Tavera. It is presumed there was a fifth passenger, Durazo said, but did not give more details.
Mexican President Andres Manuel Lopez Obrador said on Twitter that his government would investigate the accident. Durazo said the helicopter and engine manufacturers will be at the scene on Tuesday.
"We will act with total transparency," he said.
Television images showed the remains of an aircraft in flames, a plume of smoke and people inspecting the scene.
The tragedy sparked speculations of wrongdoing by political opposition as Alonso's gubernatorial victory was questioned by Mexico's ruling progressive Morena party, which alleged that the elections had been marred by violence and vote tampering.
Alonso and her husband were prominent members of the center-right National Action Party.
Xinhua - Reuters