Learn from fashion bloggers: Wear white in winter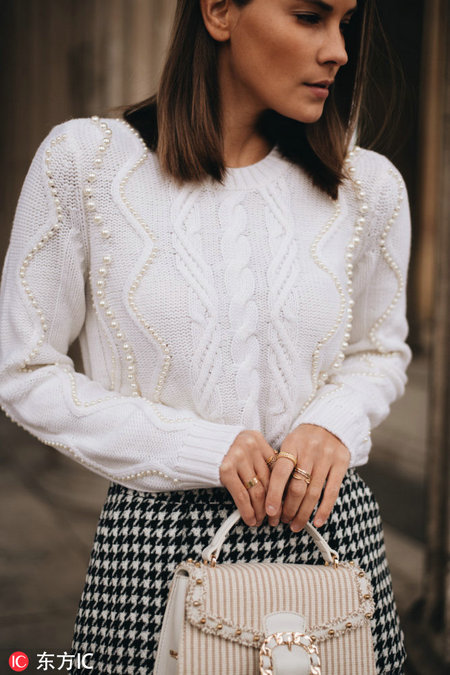 In December, fashion bloggers have unanimously chosen to dress in white. It's a way, in part, to mirror the snowy Christmas, or a bare season without many green plants.
It's tricky to wear white in winter, as the color can easily become dirty and also make people look bigger.
Yet bloggers have given us some good examples. Let's take a look at how they make a fashion statement by wearing white in the winter.