A Chinese-built school in Egypt becomes magnet for local parents
Xinhua | Updated: 2018-12-28 11:12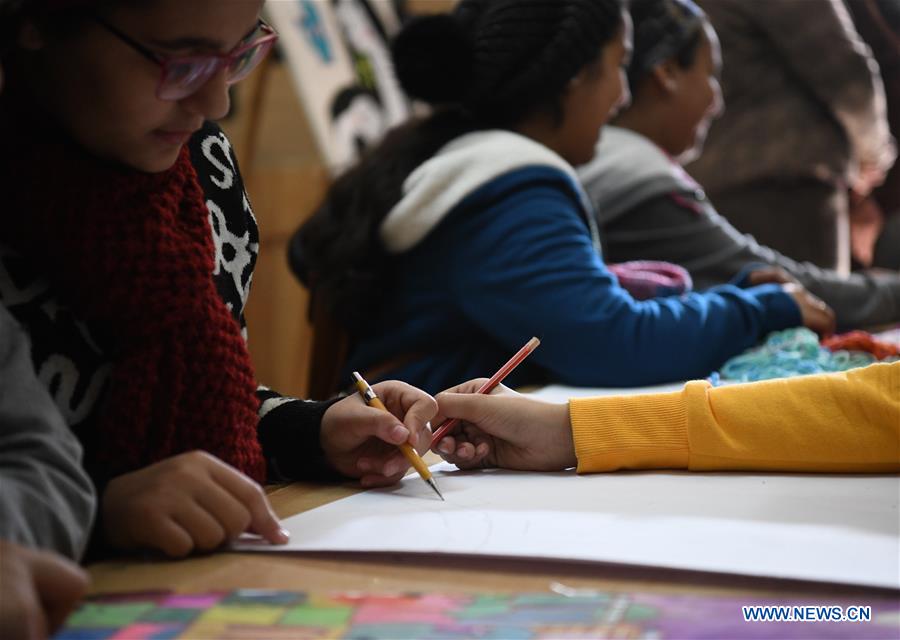 The Chinese side was responsible for the maintenance of the school for one year until 2014, Maqsoud highlighted.
"We need the Chinese side to come back and take responsibility of the maintenance to keep the buildings and equipments in best condition," she said.
The school is a treasure that should be preserved for the coming generations, the teacher added, demanding the Chinese partners provide the school with materials and devices for teaching the Chinese language.
"The Chinese side gifted us with a perfect building, but their supervision on educational materials is also needed in coordination with the Egyptian Ministry of Education," Maqsoud said.
"The students are very eager to learn about China," she said, adding that the school needs maps, books, and some educational materials about Chinese history.
The Chinese language will open more doors for communication, cultural exchange, and better understanding with the Chinese, Maqsoud added.
Ahlam Adel, a mother of two boys as students at the school, said her sons are very happy in the school.
"We are envied by our friends to enjoy all those facilities with only 1,300 Egyptian pounds (nearly 73 US dollars) per year (for tuition fee)," she told Xinhua.
Adel added that her sons read many books about the history of China and really wish to learn the Chinese language.