New teaching methods spur Mandarin learning in US
Xinhua | Updated: 2018-12-28 23:24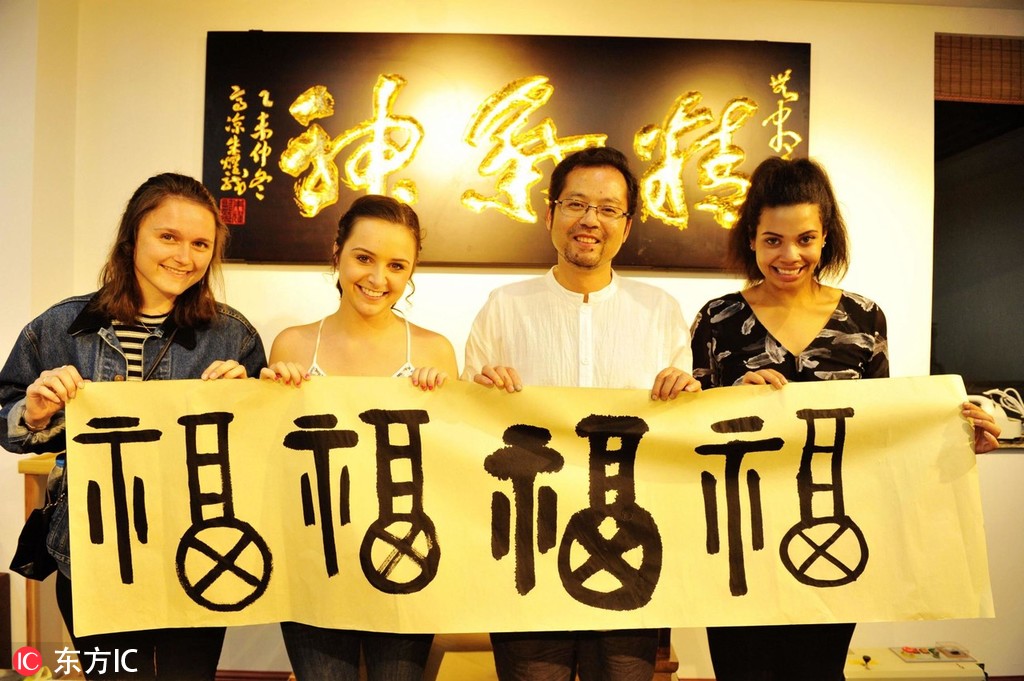 CHICAGO — When Ren Yi began teaching Chinese in Denver, Colorado more than 20 years ago, she never thought that she would become a popular author of Chinese-language textbooks.
"My self-made Chinese textbooks have been sold through Amazon and other sales channels; so far the feedback is very positive," said Ren.
Ren, smiling brightly in a booth at the 12th annual convention of Chinese School Association in the United States (CSAUS) in St. Louis, Missouri, warmly greeted the attendees.
"There is increasing demand for my textbooks from US teachers of the Chinese language, and students who want to improve their skills, so the publishing house of my books ask me to write new editions," Ren said.
Ren graduated from Tsinghua University, one of the top universities in China. She started to write a book for beginners with the encouragement of her students, who told her that her lectures were more educational than the classroom texts.
"I tried to develop the first edition of Chinese-language books for American students, which turned out to be a big success," Ren said.
She spent three years writing her first book and soon started to write the second one. "I just kept improving my book based on my daily teaching experiences," Ren said.
In the past 20 years, Chinese education has had tremendous momentum in North America, thanks to the hard work of dedicated educators, said CSAUS President Liu Shen at the convention's opening ceremony.
Liu said that in recent years, Chinese-language education in the United States entered a new era, defined by more diversification and healthier growth in Chinese cultural learning.
"More than 200 students have been studying Chinese in our school in the last two or three years, which is three times more than we predicted. Most of them go for our innovative teaching of Chinese traditional culture like lion dancing, Peking Opera, and so on," said Xiao Teng, principal of the Ames Chinese Language Academy in Iowa.
"We find more and more Americans are learning Chinese in Iowa, as China's influence becomes increasingly obvious in the world. Parents want their children to grasp as much as they can, gaining more potential for their future careers," said Xiao.
Xiao said there are more non-Chinese American than Chinese-American students at the school. Teachers also are adding other elements into their daily courses, "because we realized in learning Chinese there are interests in culture, not merely the language as a commercial value".
Founded in 1994, the CSAUS is a national non-profit composed of more than 500 Chinese schools in over 50 US cities. There are more than 100,000 students and over 8,000 teachers at the member schools.
"As time went by, online companies like us used to get more orders from local schools in the US, because of availability and cost," said He Yibing, representative of Qiaoqiao Chinese, a Beijing-based internet Chinese-learning company that entered the US market one year ago.
He said by using computers and smartphones, students in the United States can interact with Chinese-language teachers in China.
"We had the first order from a primary school in the state of Utah this year, and the principal is very satisfied with our products and our teachers," He said.
XINHUA