Sightseers catch winter fishing festival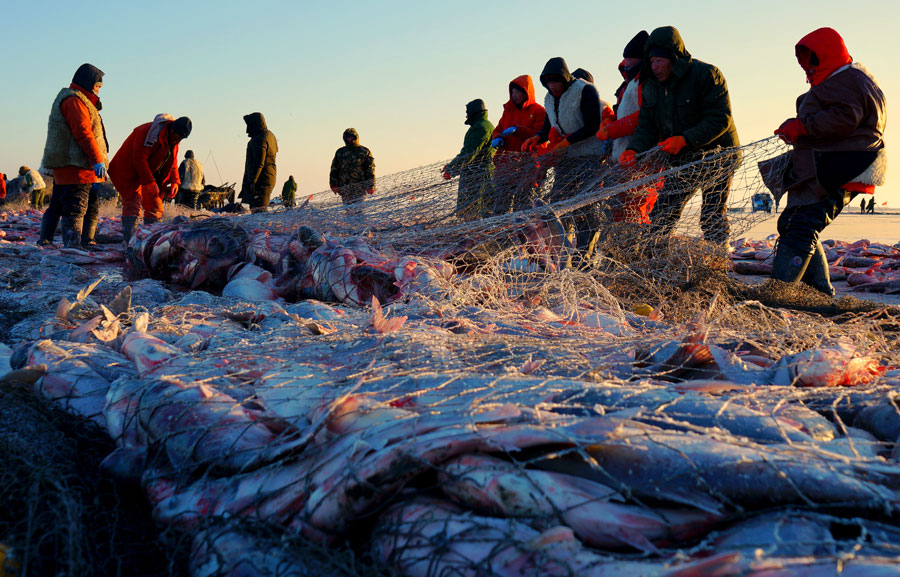 Dances were performed by Buddhist lamas and the head fisherman addressed heaven, the land and the lake in chants, asking for a good harvest and a safe fishing season.
Chagan Lake, the country's seventh-largest lake and the largest freshwater body of water in Northeast China, boasts 68 varieties of fish. It is believed to have been a favored fishing location for over 1,000 years.
After the head fisherman signaled the spot where fish were expected to gather, more than 400 holes were drilled around the spot, 60 meters apart.
About 50 fishermen worked together to cast a 2,000-meter-long net through the holes and under the ice. Several hours later, the net was pulled out by horses with tens of thousands kilograms of fresh fish in it.
The traditional way of fishing is believed to date to prehistoric times.
In the following 40 days, more than 200 fishermen will work on the frozen lake from 4 am to 5 pm every day.