Yearender: China-Egypt relations see strong push in 2018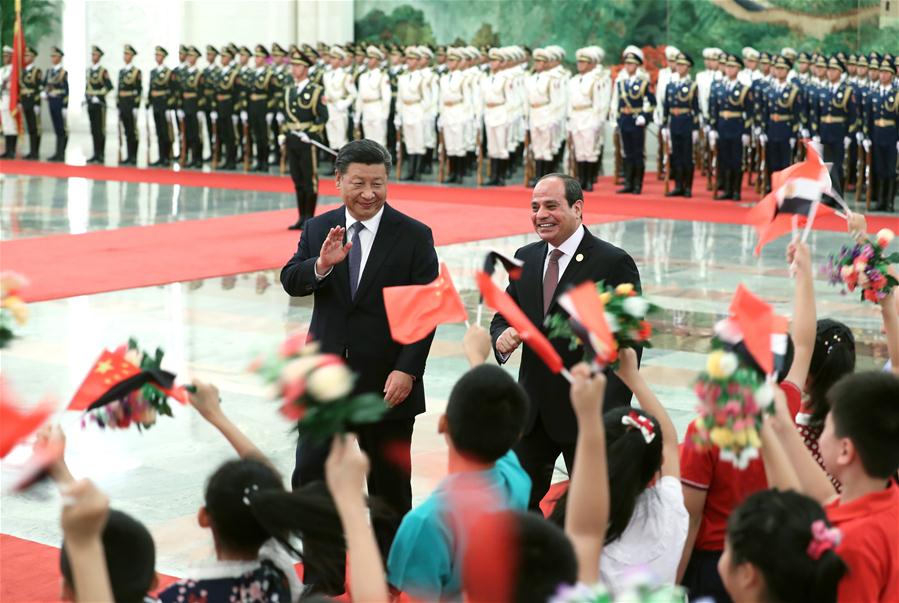 CAIRO -- The comprehensive strategic partnership between China and Egypt have witnessed an unprecedented push in 2018.
In September, Egyptian President Abdel-Fattah al-Sisi visited China for the 2018 Beijing Summit of the Forum on China-Africa Cooperation (FOCAC), his fifth visit to the country since assuming office in 2014.
Ahead of the FOCAC meetings, Sisi held talks with Chinese President Xi Jinping during which both leaders agreed to jointly advance the China-Egypt comprehensive strategic partnership in the new era.
During the meeting, Xi stressed that China highly values developing the comprehensive strategic partnership with Egypt, pledging to continue to support Egypt in its efforts to maintain stability, develop economy and improve people's livelihood, as well as pursue a development path in line with its national conditions, and play a bigger role in international and regional affairs.
During the September visit, Sisi also met with Chinese Premier Li Keqiang.
Noting that Egypt and China maintain traditional friendship and a high level of mutual trust as well as close coordination with each other on major international issues, Sisi stressed that Egypt places a high priority on the comprehensive strategic partnership with China.
As one of the first countries that support the Belt and Road Initiative, Egypt firmly believes that the initiative will create enormous opportunities for their bilateral cooperation as well as international and regional cooperation, he said.
The president said Egypt will continue to support and participate in the Belt and Road Initiative and, as the incoming holder of the African Union rotating presidency, it will also continue to promote cooperation between Africa and China.
Sisi welcomed the increase of investment by Chinese enterprises in Egypt, calling for efforts to make good use of Egypt's advantages in geographical location and the Suez Canal industrial park to jointly explore European, Middle East and African markets.
During his stay in China, Sisi witnessed the signing of bilateral cooperation documents.
Among the deals were the construction of a pumping and storage station in the Mount Ataka area in Northeast Egypt, a coal-fired power station in Hamrawein on the Red Sea coast and the second phase of central business district in the new administrative capital.