Champion pianist finds the keys to success
By Zhang Kun | China Daily | Updated: 2019-01-01 09:58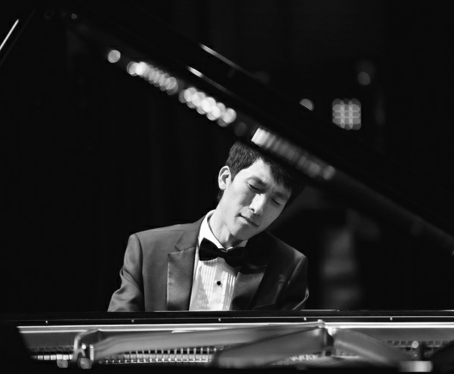 Chinese American performs in Shanghai after winning prestigious competition in the UK
Eric Lu Yixuan is the youngest and first Chinese-American winner of the Leeds International Piano Competition in the United Kingdom.
The 21-year-old gave a concert at the Shanghai Grand Theatre on Dec 14, presenting the same program he performed for the final round of the competition, which took place in September.
Lu said performing the concert gave him greater freedom than he had in the competition, "as no jury was present."
He toured three cities in China before the concert, and said playing the same pieces repeatedly enhanced his understanding of the music.
Lu gave an interview in Shanghai before the concert, speaking quietly about the difficult competition in Leeds and growing up in a music-loving household in Massachusetts, the United States.
Between rounds of the competition, he panicked when he developed a high fever. "I had prepared for this competition for a year, and I would have regretted it if I had failed because I was ill," he said.
On the day he was due to play, he recovered in the early afternoon, and felt clearheaded, although his fingers were still stiff. He had five hours before he played, so he practiced for the whole time.
"This was a very important moment, and I knew I could overcome my illness," he said. "But by the end of the 75-minute program, my brain was completely 'toasted'."
His program consisted of Schubert's Four Impromptus, Chopin's Ballad No 4 and Sonata No 2, and Mozart's Rondo.
The choice was made partly because of Lu's competition strategy, and more important, they were pieces that he loved.
Before winning first prize and the gold medal at the Leeds competition, Lu claimed fourth prize at the 17th International Fryderyk Chopin Piano Competition in Warsaw, the Polish capital, in 2015, when he was 17. Along with the Chopin competition, the Leeds one is among the most recognized musical events in the world. It was founded in 1961 and is held every three years.