Taste for single malts puts distillery visits high on the must-see list
By WANG MINGJIE | China Daily | Updated: 2019-01-02 10:30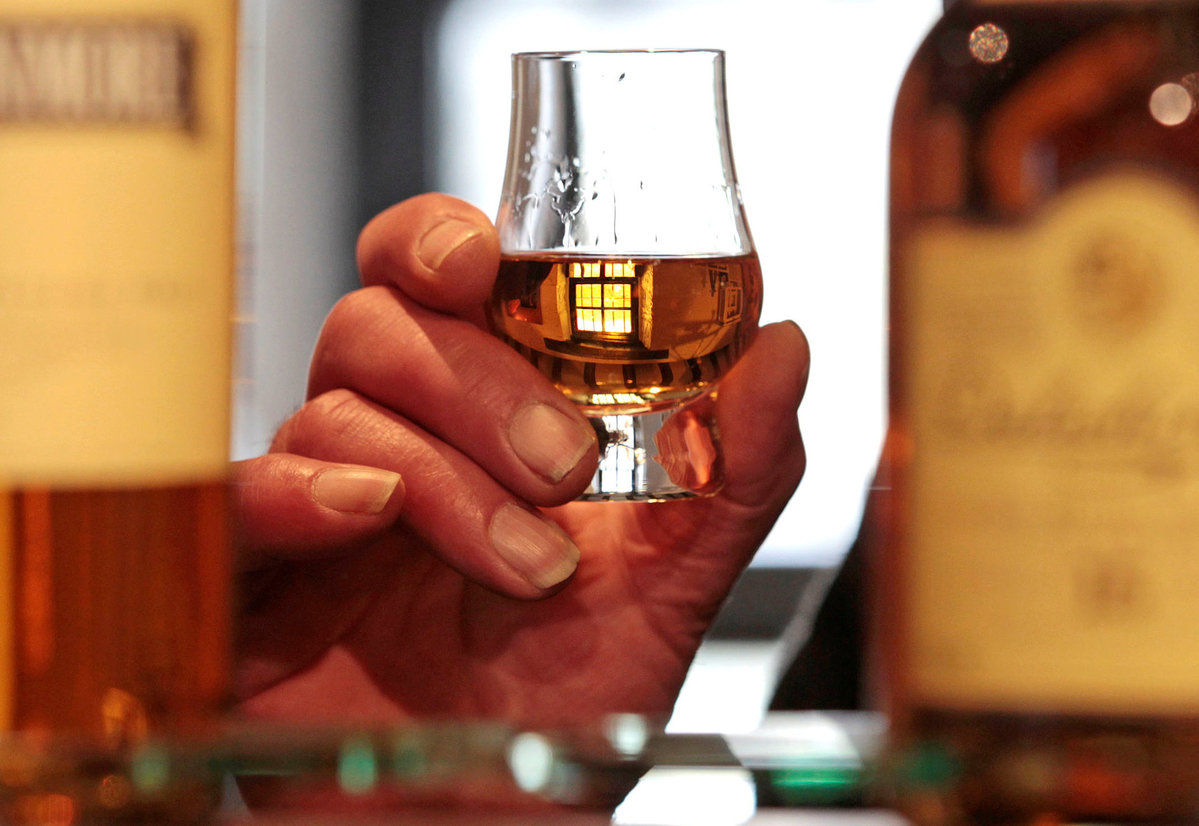 The allure of Scotch whisky was so strong for one Chinese tourist that he parted with 9,999 Swiss francs ($10,066) for a 1878 Macallan single malt at a Swiss hotel.
A test later found the whisky to be counterfeit, but the incident reflects China's growing thirst for single malts from Scotland.
According to the Scotch Whisky Association, a record 2,026,779 70-centiliter bottles of single malt from the country were exported to China in 2017, a rise of 190 percent compared with five years ago, and equivalent in value to 20 million pounds ($25 million).
Graeme Littlejohn, deputy director of strategy and communication at the association, said, "China is a key market for Scotch whisky with significant potential for growth, and the recent reduction of the tariff from 10 percent to 5 percent has helped exports grow in the first half of 2018."
China's anti-corruption campaign has meant that whisky sales in the country have had a bumpy ride in recent years. The export volume of all types of 70cl bottles of Scotch to China in 2012 peaked at 22.94 million, but fell to 14.74 million in 2017.
However, Littlejohn said there is growing evidence to suggest that business is picking up, especially with the strong demand for single malts driven by the increasing numbers of middle-class Chinese.