Russia's Putin drops clues to future goals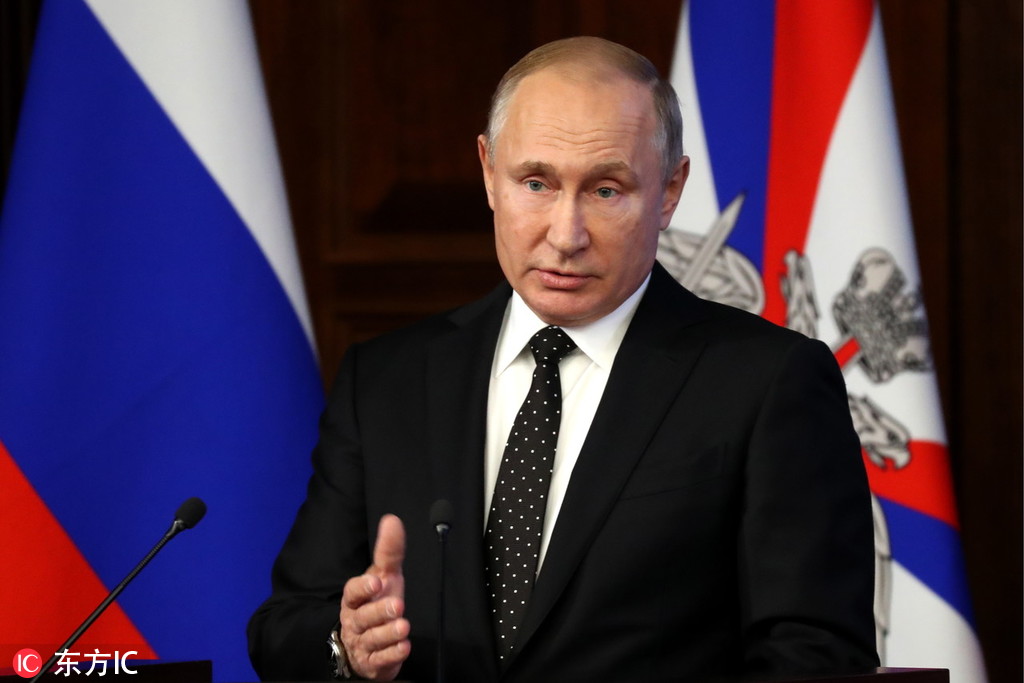 President's end of 2018 speech was watched carefully for insights, hints
Where will Russia go?
This was the question people asked when watching the annual news conference by Russian President Vladimir Putin at the end of 2018. The event was considered to be important for the international community to evaluate the country's political, economic and foreign relation achievements in the past year and judge its development in the new year.
In the three-and-a-half-hour news conference, Putin showed his confidence over the recovery of the country's economy.
According to the Russian Ministry of Economic Development, Russia's economy grew by 1.7 percent in GDP terms in the first 10 months of 2018, while its industrial production grew by 2.9 percent, compared with 2.1 percent in the same period in the previous year.
Putin said Russia's overall economic growth slowed last year, a fact that experts in the country agreed on.
Sergei Khestanov, associate professor of the Russian Presidential Academy of National Economy and Public Administration, said that although slow GDP growth is nonetheless a process of growth, it is imperative for the country to take measures to boost GDP growth.
"The national projects are supposed to play a role in resolving this issue but in addition, administrative pressure (from the government) must be reduced," Khestanov said.
He said excessive government regulations have already made many people abandon the idea of running their own businesses. So he advised the government to release the control and encourage people to run small and medium-sized businesses, which may help the economy avoid relying heavily on the energy sectors.