Notice: Chang'e 4 has sent you a new message
chinadaily.com.cn | Updated: 2019-01-03 13:07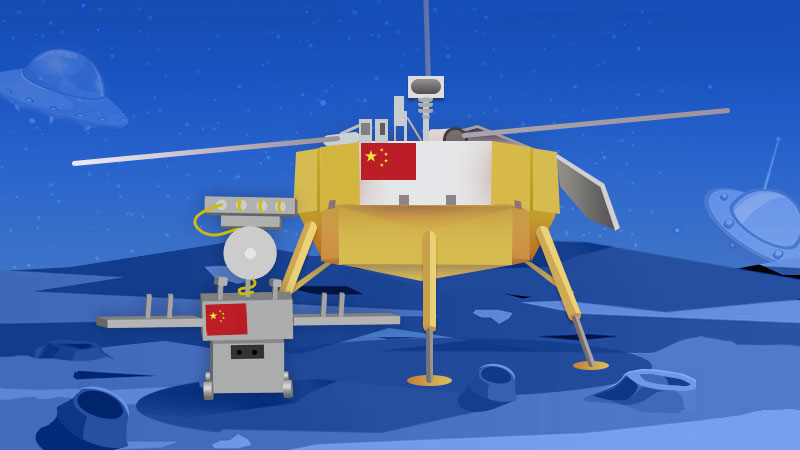 Good news about China's space program has come to us just as the new year begins.
The Chang'e 4 mission has succeeded in making the first-ever soft landing on the far side of the moon in human history.
How did it make it?
Why is the far side of the moon so mysterious?
What would you want to do on the moon if you visited it one day in the future?
Click Notice: Chang'e 4 has sent you a new message to see what Chang'e 4 wants to tell you about its journey to the far side of the moon.
You're welcome to reply to Chang'e 4's message in the comment area below. Would you like to say congrats, ask more questions about its journey to outer space, or share your ideas about lunar exploration?
新年伊始,中国航天领域就传来振奋人心的好消息!
嫦娥四号成功完成人类历史上首次月球背面软着陆。
她是如何做到的?
月球背面为何如此神秘?
未来如果你能来到月球,又有什么愿望想要实现?
点击 你收到一条来自嫦娥四号的新信息,听听已经到达月球背面的嫦娥四号有什么话要对你说。
期待你在评论区回复嫦娥四号的消息,写下对她的祝福、对月背之旅的好奇之处、或是对探月的畅想……