Manbang enters the driverless truck race
By Ma Si in Beijing and Yang Jun in Guiyang | China Daily | Updated: 2019-01-04 10:50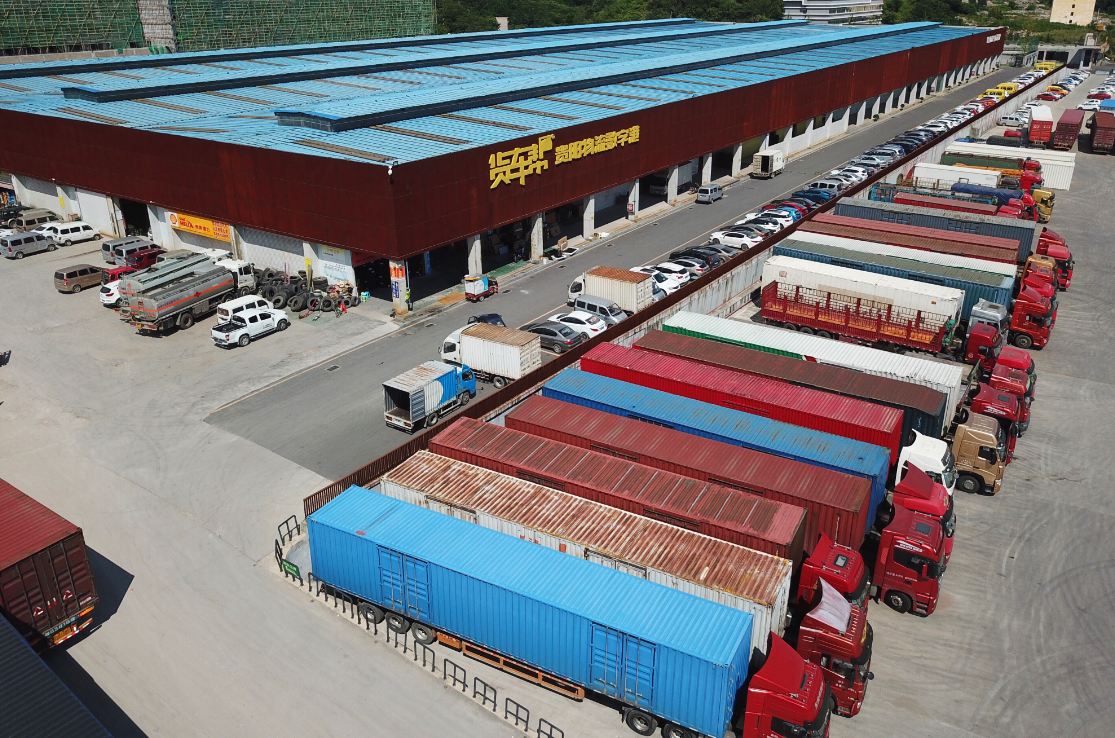 Manbang Group, China's largest truck-hailing company, is expanding into the sector of self-driving truck fleets by leveraging its huge transportation data and investing in PlusAI Inc, a startup focusing on driverless cargo vehicles.
"There is a trend toward driverless cargo in the logistics industry," said Luo Peng, vice-president of Manbang Group. "Manbang is pursuing the research and development of driverless freight technology with PlusAI."
According to Liu Wanqian, CEO and founder of PlusAI, driverless cargo vehicles will accelerate the development of the logistics industry, improve road safety, make transport more efficient and reduce fuel consumption. To better tap into the opportunity, he said it is important to partner with Manbang, which now serves around 5.2 million trucks and 1.25 million logistics firms.
"We aim to create a driverless commercial trucking fleet with over 1,000 Level 4 (highly autonomous) trucks within two years," said Liu of PlusAI, which is also backed by venture capital company Sequoia Capital.
"China's total logistics expenditure accounts for about 15 percent of its GDP. The smart logistics sector is a multitrillion market."
Uber-like truck-hailing platform Manbang has signed an exclusive strategic partnership agreement with PlusAI. Both companies have agreed to cooperate on high-definition map data collection and large-scale driverless commercial fleets. Manbang did not disclose its specific investment amount in PlusAI.
In November, PlusAI and Manbang announced they would collaborate on a Level 4 truck fleet by partnering with FAW Group, a leading Chinese heavy truck equipment manufacturer, and the United States-based chipmaker Nvidia Corp.
PlusAI obtained a license to conduct road tests for self-driving commercial freight trucks in Changzhou, Jiangsu province in the same month.
Under the partnership, FAW will help to produce the trucks, while Nvidia will provide its latest computing platform to operate the driverless fleet.
The move came after PlusAI and Suning, a Chinese e-commerce and logistics giant, tested the newly developed heavy-duty driverless truck in Suning's logistics park and on a Shanghai highway in May.
The test mimicked a fairly typical scenario: A Level 4 autonomous truck, loaded with 40 metric tons of cargo, drove from one warehouse to another.
Equipped with artificial intelligence, deep learning, and light detection and ranging equipment, the driverless truck remained safe at speeds of 80 kilometers per hour on the highway, detecting moving objects 300 meters away.
In China, a string of startups are working on self-driving trucks. For example, TuSimple, founded in 2015, obtained a road test license for autonomous driving trucks in Shanghai in October.
However, a lack of policies aimed at driverless freight poses a huge challenge for autonomous vehicles, said Zhao Xiang, a senior analyst at Beijing-based internet consultancy Analysys.
"A fully operational driverless truck fleet needs more than just the proper technology, it also needs appropriate policies and supporting infrastructure."
Li Hanyi contributed to this story.