More job hunting challenges for applicants this winter, report says
By Cheng Si | chinadaily.com.cn | Updated: 2019-01-04 15:20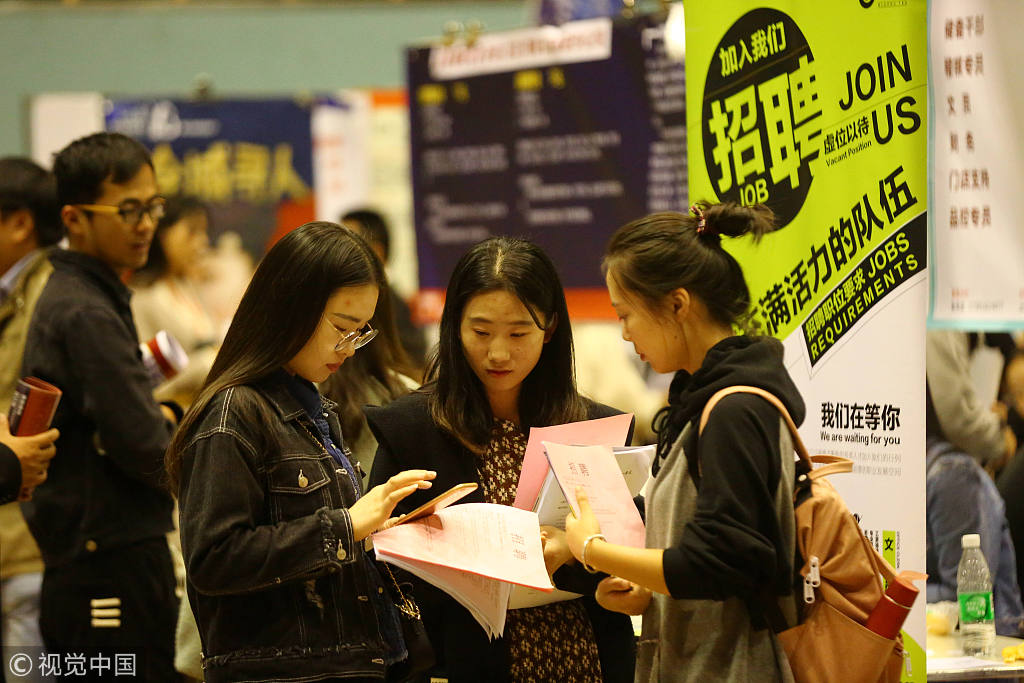 Job seekers face even tougher challenges in the job market this winter, according to a report by Zhaopin, an online recruitment platform headquartered in Beijing.
The report is based on a survey conducted in 37 cities nationwide including Beijing, Shanghai, Hangzhou, Xi'an, and Shenzhen.
The online recruitment platform said that winter is usually an off-peak season for recruiters. However, the number of positions posted by companies and the number of resumes that companies receive for job postings in the last quarter of 2018 saw a slight increase as compared to the previous three quarters.
"On average, 32 candidates compete for one job this winter," stated the Zhaopin report. "Beijing is the most popular city among job seekers with nearly 90 applicants for one job, and it is followed by Shenzhen, Shenyang and Shanghai."
Job seekers in the information technology, transportation services and financial management sectors face the most competition this winter, according to the report.
The report stated that the average salary offered by recruiters this winter in 37 cities is 8,096 yuan ($1,180), a 3.9 percent increase from the same period in 2017.
Beijing remains at the top with salary offers reaching 10,871 yuan this winter. This is followed with salaries offered in Shanghai at 10,164 yuan, and salaries in Shenzhen at 9,776 yuan.
"The job market has become more fiercely competitive," stated the Zhaopin report. "Applicants can seek jobs that suit their capabilities, and develop some skills so that they can be ready for every interview."