Barely pausing for breath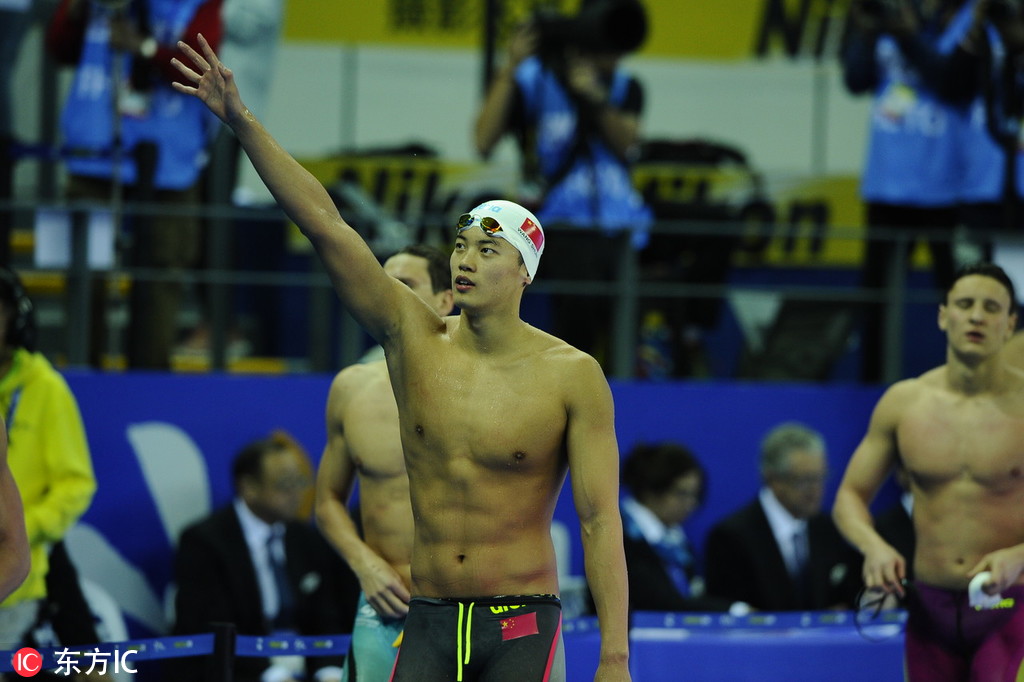 After a medal-filled past 12 months, China's pool stars are working hard to make 2019 even more memorable
The hard work and sacrifice that goes into China's relentless push for pool glory was typified by the team's lung-busting training session on New Year's Day's in Kunming, Yunnan province.
No relaxing holiday for this dedicated bunch - just hours of eating up lengths at the high-altitude Haigeng National Training Center, where Team China has wasted no time in kicking off its winter workouts despite a medal-laden past 12 months.
With no Olympics or long-course world championships being contested, 2018 was considered something of a gap year for the team, but there was still plenty to cheer about as the medals flowed at the Asian Games and last month's short-course worlds in Hangzhou.
Team China bagged 13 medals in total, including three golds, to finish third behind the United States (36) and Russia (14) at the biennial 25-meter worlds, ending 2018 on a high with the nation's best haul at an international event since the 2012 London Olympics.
At August's Asiad in Indonesia, China matched old rival Japan by scooping 19 golds in a mouth-watering taster of the bigger battle to come at the 2020 Tokyo Olympics.
"The competition for world elite status alongside the dominating US is only getting fiercer in the lead-up to Tokyo 2020. For us, it's a huge challenge to step up and claim a spot in the top echelon," said Cheng Hao, national team manager, after the Hangzhou meet.
Cheng added that the team's 2018 performances had laid a strong foundation for this year's long-course worlds and the Tokyo Games, although noting that some of the successes were tempered by the absence of big names from the US and Australia.