West trying to smear China so it can hold Africa captive: China Daily editorial
China Daily | Updated: 2019-01-07 21:03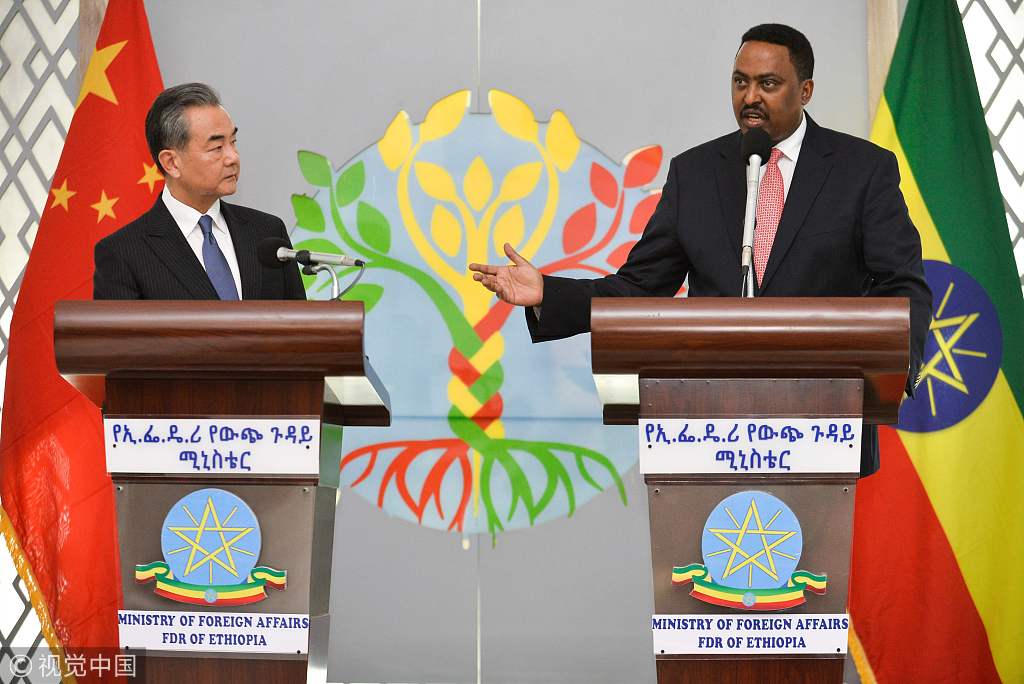 In a sign of how it values its traditional relations with Africa, for nearly three decades China has scheduled its foreign minister's first overseas visits of the year to the continent. Foreign Minister Wang Yi has just concluded a five-day African trip, which took him to Ethiopia, Gambia, Senegal and Burkina Faso — from Wednesday to Sunday — once again testifying to what he described as the "unbreakable" friendship between China and Africa.
A focus of Wang's trip was to make sure the initiatives proposed at the 2018 Beijing Summit of the Forum on China-Africa Cooperation covering industrialization, infrastructure, trade facilitation, green development and healthcare will be well implemented. China pledged $60 billion in aid to Africa at the summit as part of its efforts to propel Sino-African cooperation to a new stage, and jointly build a community of shared future for mankind.
Much progress has been made in Sino-Africa cooperation, as evidenced in the 10,000 kilometers of highways, over 6,000 km of railways as well as numerous schools, hospitals, ports and power stations that China has helped Africa to build over the past decades.
Africans can see with their own eyes that the China-Africa strategic partnership is based on mutual respect and benefits both sides. The Chinese experience in lifting more than 700 million people out of poverty over the past four decades, in particular, makes the Africans believe that they could also copy a page from China's playbook on sustainable development and prosperity.
But some in the West tend to look at the Sino-African relationship through the lens of geopolitics and view it as part of great power competition, and they try to sow discord between the two sides by describing China's role in Africa as neocolonialism preying on the African economy.
Just last month, US National Security Advisor John Bolton criticized Beijing for using "bribes, opaque agreements, and the strategic use of debt" to hold African countries captive to its wishes and demands.
Such remarks are preposterous. Just as Wang refuted: "Debt in Africa has been a protracted issue left from history. It didn't come up today, still less is it caused by China."
For instance, the decades of Western aid to selected African countries have not brought tangible benefits to ordinary people. In contrast, China's unconditional cooperation to the continent over the years has brought jobs and much needed funds for development.
Now the Belt and Road Initiative, which is being integrated with the development plans of African countries, will continue to enable the Africans to embrace new opportunities for a better future as equal partners.