Credits roll for Moscow's Soviet-era cinemas as new ones replace them
China Daily | Updated: 2019-01-08 09:33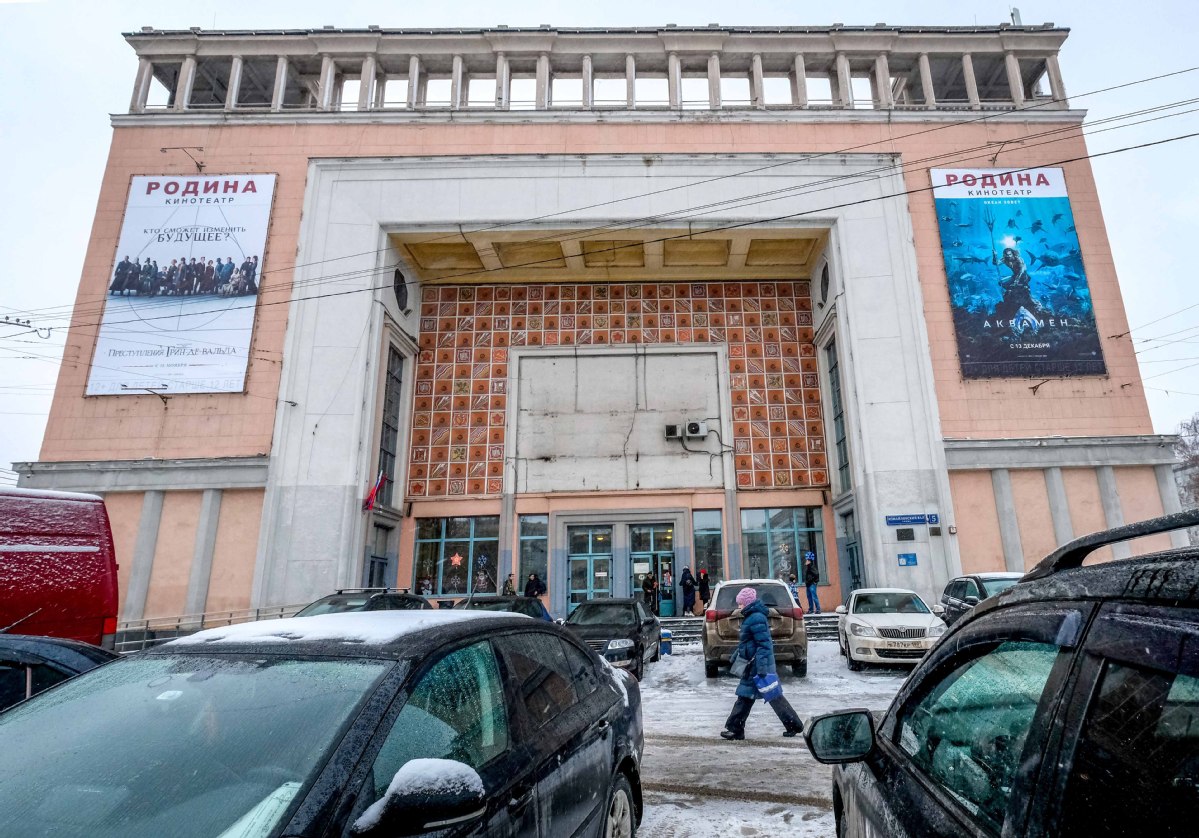 MOSCOW - Scattered throughout the city's outlying neighborhoods, Moscow's Soviet-era cinemas have for decades served as the center of communities.
With names like "Mars" and "The Diamond", the cinemas were mostly built in the 1960s and 70s during a Soviet film boom, offering cheaper tickets than their counterparts in shopping centers.
Now - as part of a wider plan changing the face of the Russian capital - almost 40 of them are being turned into modern glass complexes.
Developers said the project will brighten up dreary suburbs and bring more life to dormant residential districts.
But the plan has faced a backlash from activists and residents, who say it will deprive locals of community focal points and destroy important architectural heritage.
The plan is part of a major city redevelopment program led by Moscow Mayor Sergei Sobyanin that has included the construction of a multibillion-dollar park and the demolition of Soviet-era prefab apartments.
Real estate company ADG Group bought 39 Soviet-built cinemas from the government and plans to turn them into what it calls "neighborhood centers".
Grigory Pechersky, ADG Group's founder and co-director, said the majority of the cinemas were in "extremely poor" condition when his company bought them in 2014.
"Around half of them were closed since the 1990s," he said.
Pechersky said the project aims to "recreate the historical function of the cinemas, which is for residents to spend their free time comfortably".
Moscow's infrastructure in residential areas is limited, he said, and Muscovites tend to travel to the city's center for entertainment and shopping.
"Those areas are very densely populated but in many cases there is nothing there," he said, adding that around 10 million people live between Moscow's two main beltways where the cinemas are located.
All but three of the cinemas will be completely torn down and rebuilt.
The rest of the cinemas were built in the brutalist style - a utilitarian form of architecture popular in the Soviet Union in the second half of the 20th century.
Some like the "The Diamond" are on local main streets. Others are surrounded by typical late-Soviet housing blocks.
The company hired the British architectural firm AL_A, run by famed architect Amanda Levete, to design a concept for the new cinemas.
The group's main architect Alexei Belyakov said the cinemas will be reconstructed in the same style to form a recognizable "network".
Agence France-presse