Water tech provider Xylem announces double-digit growth for 2018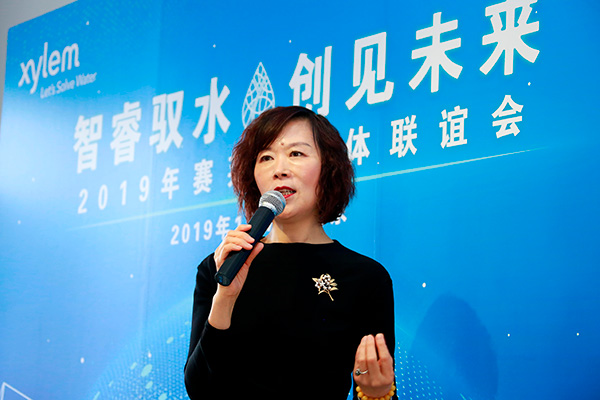 The water technology company Xylem held a media gathering event in Beijing on Jan 7, on the theme of "Let's solve water". Lv Shuping, the president of Xylem China and North Asia, announced that in 2018, Xylem China's business revenue recorded another instance of double-digit growth.
In the past year, the water provider has worked on water conservation by installing smart sensors on channels to monitor and reduce waste. Moreover, it also works to treat wastewater more efficiently and help avert smaller-scale disasters.
"China's 40 years of reform and opening up have brought unprecedented historical opportunities for enterprises to achieve innovation and development. Xylem, on the basis of China's national conditions, has seized the opportunity to expand business and achieve win-win progress with Chinese partners through cooperation," said Lv.
"In the future, Xylem hopes to continue to work hand in hand with Chinese companies to create greater glory."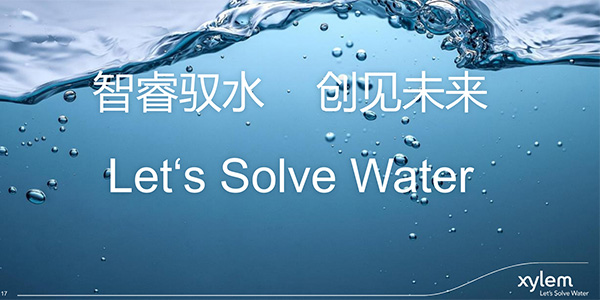 Xylem is a leading water technology company committed to "solving water" by creating innovative and smart technology solutions to meet the world's water, wastewater and energy needs.
In a world of ever-growing challenges, Xylem delivers innovative water technology solutions throughout the water cycle. Meanwhile, it sets out to provide and protect safe water resources for communities in need around the world, and to educate people about water issues.