Archaeologists dig deep on overseas projects
Share - WeChat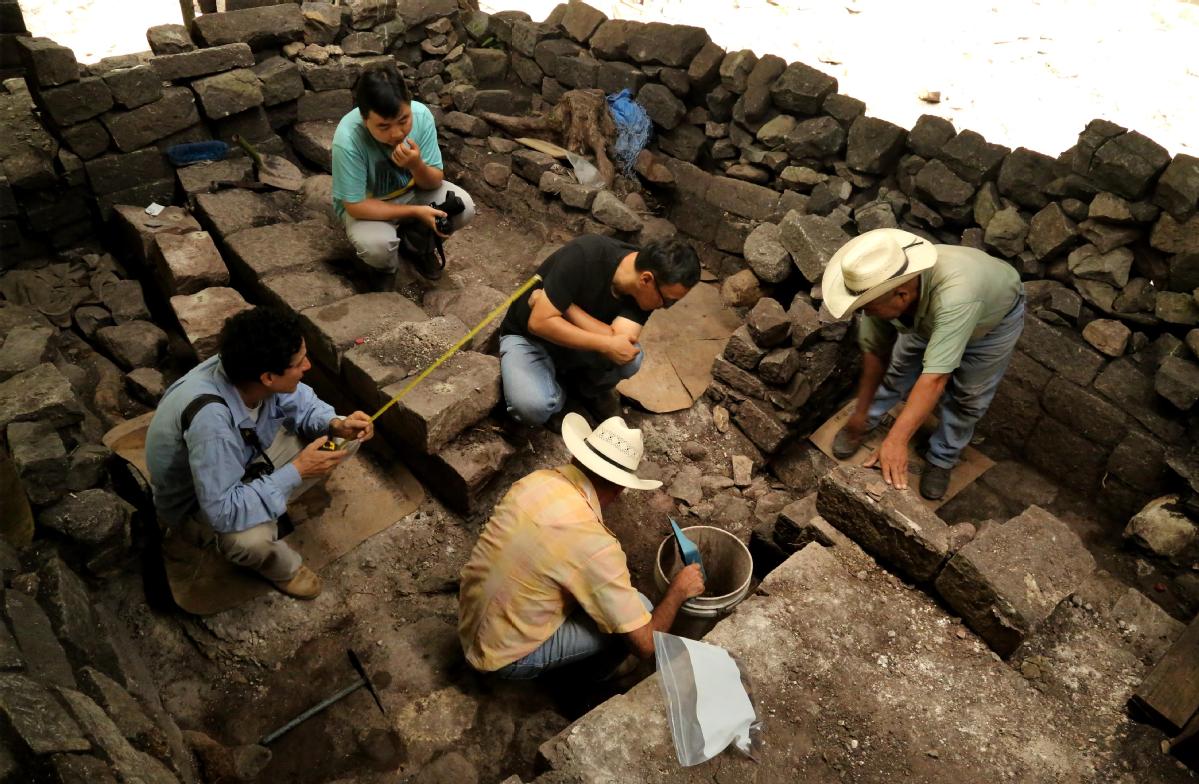 Nation's teams contribute to series of joint efforts
The Temple of Montu in Luxor, Egypt, has witnessed the ebb and flow of the Nile for more than 3,300 years
Unlike the nearby Temple of Karnak, which attracts crowds of tourists, the monumental construction dedicated to worshipping Montu-the falcon-headed Egyptian god of war-has seen better days.
Many of the megaliths-the large stones used to build it-have collapsed and lie covered in weeds. The site has never been open to the public.
But for Wang Wei, a veteran researcher at the Chinese Academy of Social Sciences' Institute of Archaeology, the Temple of Montu, built in the 14th century BC, is a place full of hope.
Until Nov 29, no archaeological research had been carried out at the temple for more than four decades. On that date, a Sino-Egyptian joint archaeological excavation began there. It marked the start of a five-year project created through an intergovernmental agreement between the two countries. The excavation team is comprised of seven Chinese archaeologists and three from Egypt.
The work is scheduled to cover 500 square meters by the end of this year. Technology such as 3D modeling is being used to represent the temple's facade. The process is meant to develop a mathematical representation of a three-dimensional surface of an object using specialized software.
Drones, however, which have been widely used by archaeologists in China for field research, are prohibited in Egypt for safety reasons.
"This brings unexpected challenges for us, but it also encourages us to come up with creative ideas as alternatives," Wang said.
He said his first trip to Egypt "came so late". When he first arrived in the North African nation for an academic exchange in 2016, archaeologists from more than 20 countries were working on 206 projects. Wang was also looking at the possibility of archaeological cooperation between China and Egypt.
"We're late-starters, but there is huge potential in our studies," he said.