22-year-old Chinese crowned 'International Master of Memory'
By Cao Zinan | chinadaily.com.cn | Updated: 2019-01-09 16:25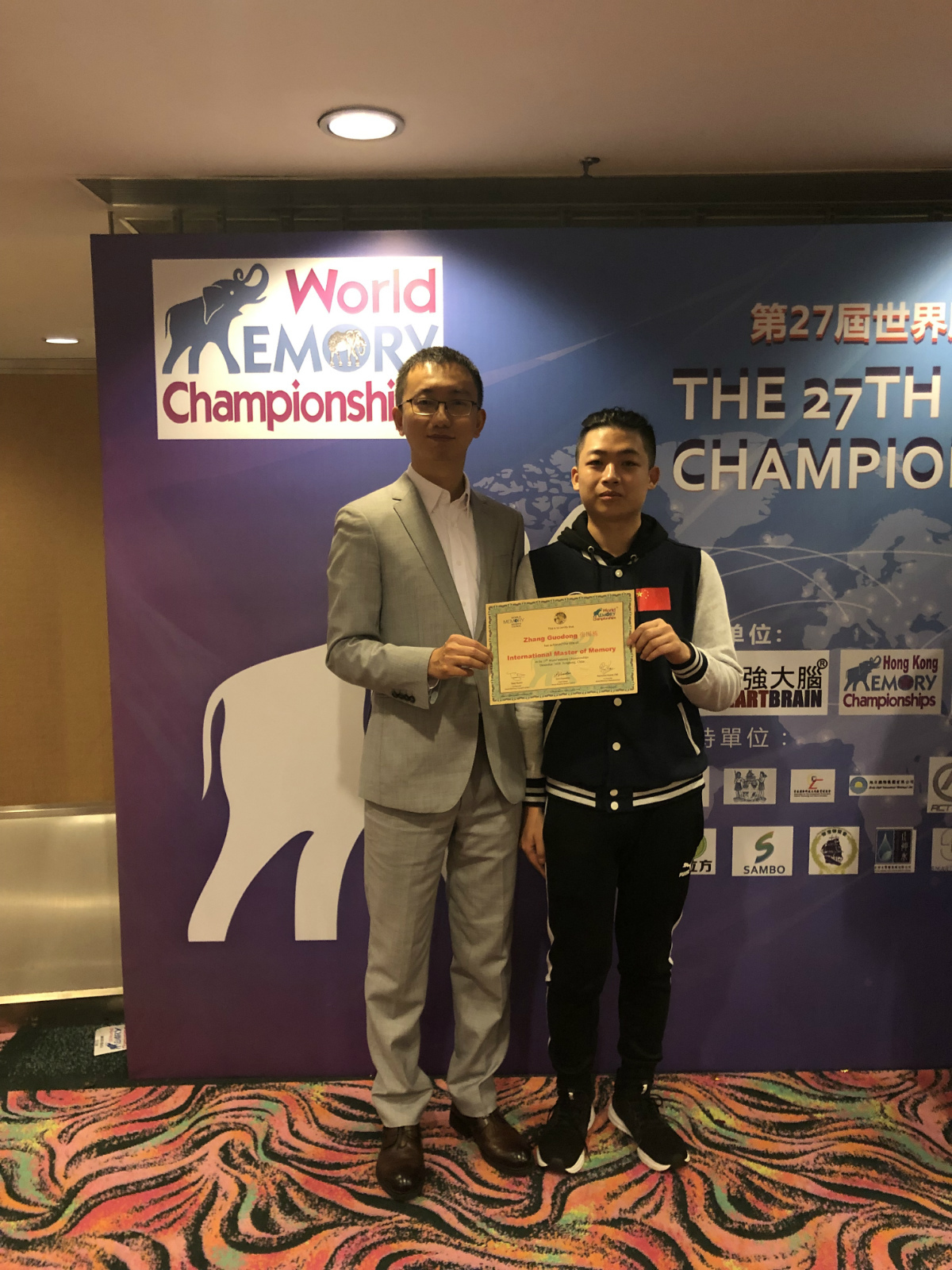 Can you memorize 1,260 numbers or 12 packs of cards in random order within one hour, and a pack of random cards within 74 seconds? Those abilities allowed 22-year-old Zhang Guodong of Yangquan, North China's Shanxi province, to prevail on Tuesday in the 27th World Memory Championships, where he competed against 269 contestants from 15 countries and ultimately received a certificate naming him "International Master of Memory".
To be an International Master of Memory, four standards must be met: Correctly remember more than 1,000 random numbers within an hour, correctly remember more than 10 packs of cards in random order within an hour, correctly memorize one pack of cards within two minutes, and achieve a total competition score over 3,000 points.
Zhang has had a strong interest in shorthand since childhood, and has shown certain gifts that contribute to superior memory. In 2015, he decided to learn more about the methods and rules of brain memory.
Later, he put a lot of effort into training. To constantly improve his memory ability, he practiced hard for no less than eight hours every day.
His efforts had finally paid off. After a series of preliminary competitions, he managed to enter the global finals.
The World Memory Championships, also known as the Olympics of the brain - the world's most challenging mental contest - tasks competitors with memorizing as much information as possible within a certain time frame. It has taken place annually since 1991 and is organized by the World Memory Sports Council.
The tournament has four categories, including children, juniors, adults and seniors, in 10 different disciplines, including facial recognition and names, and binary and random number remembering.
Currently, Zhang is a World Memory Master trainer in Beijing. "I want to teach more people how to memorize quickly," he said.