Moon shows his resolve to keep peace ball rolling
By Ma Weiying | China Daily | Updated: 2019-01-10 07:32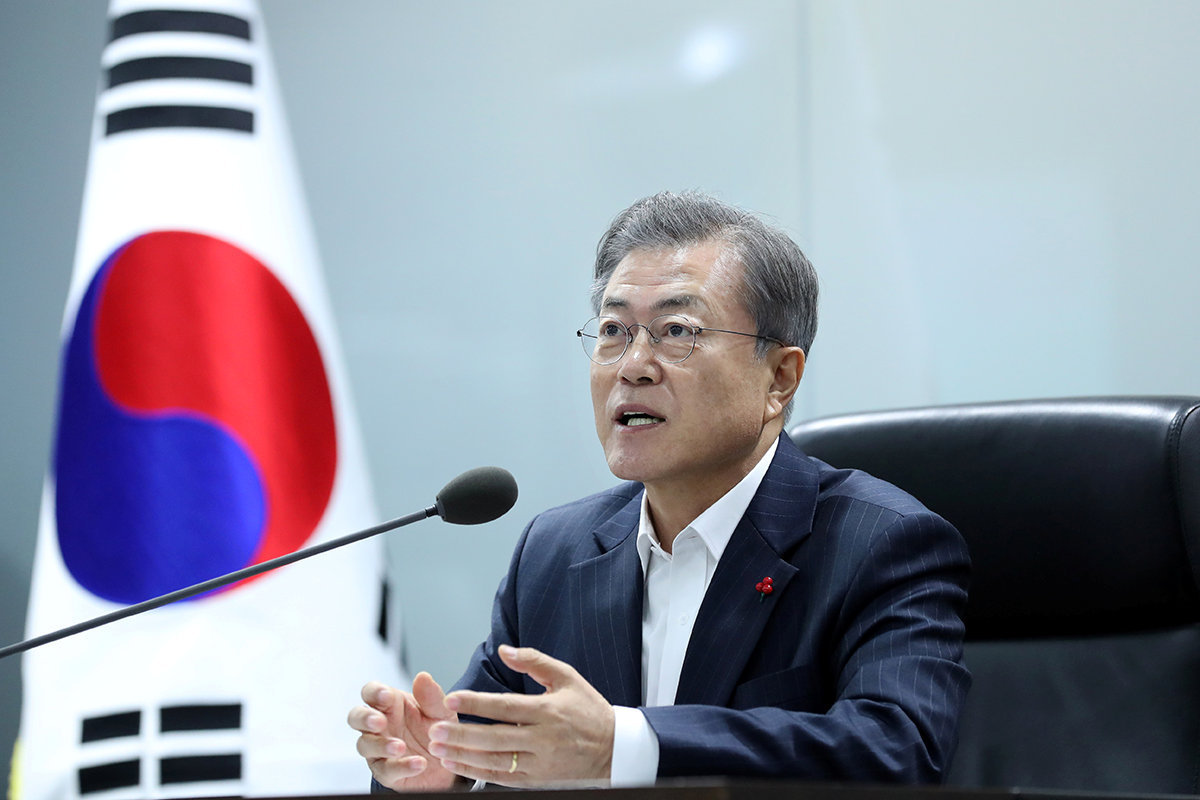 Editor's note: Thanks to their joint efforts, Pyongyang and Seoul have been moving toward increasing cooperation and development, comments Ma Weiying, an associate researcher at the Northeast Asia Studies Institute, Jilin Academy of Social Sciences:
Democratic People's Republic of Korea top leader Kim Jong-un and Republic of Korea President Moon Jae-in deserve praise for initiating the process of engagement, which paved the way for the historic Washington-Pyongyang summit last year.
Moon's efforts leading to three ROK-DPRK summits helped defuse tensions and resume economic cooperation on the Korean Peninsula. And his patient diplomacy maintained the engagement between Washington and Pyongyang when it seemed that the mistrust between them would stall the positive momentum.
The ROK is now making efforts to facilitate the second meeting between US President Donald Trump and the DPRK top leader, which both have expressed a desire for.
Hopefully, Moon realizes that sanctions against the DPRK, mainly imposed by the US, have not only harmed the DPRK economy but also inter-Korean cooperation. The inter-Korean cooperation agreement on forestry, roads and railways suggests Moon is aware of this fact.
At a Washington-Seoul bilateral working group meeting in the ROK in October, the two sides disagreed on several issues. But while Seoul said it wants to take the peninsula denuclearization process forward by intensifying communication, Washington insisted on doing so by enhancing coordination with Seoul, but without lifting the sanctions on Pyongyang.
And Washington can still influence Seoul-Pyongyang cooperation by using the US-ROK alliance as leverage, especially because Moon also wants to strengthen the US-ROK military alliance.
During his visit to the US in September, Moon said the US troops would remain in the ROK to safeguard national security, and he agreed in October to introduce SM-3, a ship-based missile system that intercepts short-and intermediate-range ballistic missiles. But the ROK's Ministry of National Defense has stressed it will expedite defense reform this year to further ease tensions on the peninsula, and start preparing for the transfer of wartime operational control from the US to the ROK.
So even if the ROK's future efforts to bring about inter-Korean rapprochement will continue to be influenced by the US-ROK alliance, cooperation on the Korean Peninsula still seems to hold a lot of promise.