Kick-starting a new era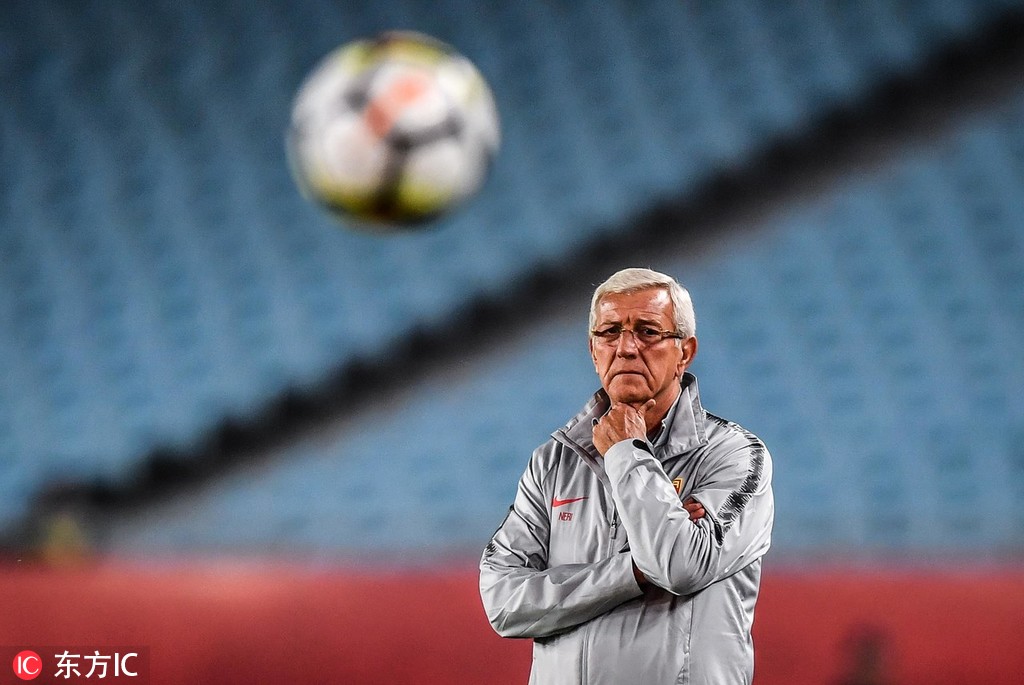 Undeterred by setbacks, China continued its quest to close the gap on the global elite in 2018
It was another tough year for Chinese men's soccer in 2018, but not an unproductive one as efforts were stepped up to close the gap on the world's elite.
On the pitch it was more of the same for Marcello Lippi's national squad, which won only three out of its 11 games in 2018, and had to watch from afar as their rivals slugged it out at the World Cup finals in Russia.
Any hope that March's invitational China Cup in Nanning, Guangxi Zhuang autonomous region, might lift the gloom over the nation's World Cup qualification failure quickly faded when the host was thrashed 6-0 by Wales and then 4-1 by the Czech Republic.
In October, Lippi confirmed he would not renew his contract after the ongoing Asian Cup in the United Arab Emirates, while disappointing results in warm-up matches for that tournament-a 2-1 loss to Iraq and a 1-1 draw with Jordan-did not augur well for the Italian's final shot at redemption there.
"I think the main problem is our mentality," Team China defender Yu Yang said after the Iraq defeat. "Our team has not won too many games this year so we are not that confident sometimes."
However, an encouraging start to the Asian Cup campaign-a 2-1 Group C win over Kyrgyzstan-has at least restored some morale.
CSL thriller
But if the national team's travails were wearisome for fans, a thrilling Chinese Super League title tussle made up for it, with Shanghai SIPG crowned champion for the first time in its history by ending Guangzhou Evergrande's seven-year stranglehold on the trophy.
With the help of Brazilian duo Oscar and Hulk, SIPG's starry domestic striker Wu Lei netted 27 times to earn the CSL's Golden Boot and player of the year award.
In upstaging the league's brigade of expensive imports, Wu was an exception, as the glaring lack of up-and-coming domestic talent remains an ongoing concern for the nation's soccer chiefs.
"Although China's domestic leagues are developing rapidly, the actual quality of Chinese soccer has not shown any significant improvement," said China's deputy sports minister, Du Zhaocai.
"Many CSL and second-tier clubs still do not have comprehensive youth training systems. The progress of teams still depends heavily on their activity in the transfer market. That's because of deficiencies in our youth training system, resulting in a missing generation of new talent.
"Now the Chinese Football Association (CFA) has two priorities: Firstly, to build stronger national teams. Our aim is to make the men's team one of the best in Asia and reinstall the women's team as one of the world's best, challenging for honors at the World Cup and Olympics.
"The other goal is to invest heavily in youth training to increase the young soccer population and boost the future development of Chinese soccer."
Most Popular
Highlights
What's Hot