Small Welsh town vies for world record
By YAN DONGJIE | China Daily | Updated: 2019-01-11 09:55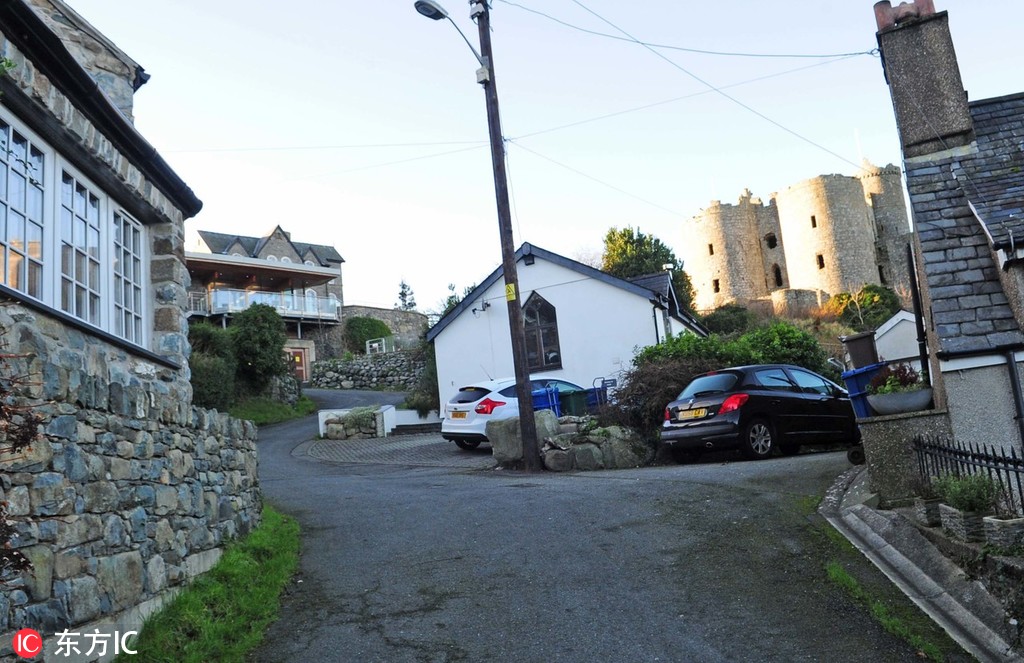 A small Welsh town is challenging New Zealand's claim to the steepest street and to take a place in the world record books.
Harlech, a town located to the southwest of Liverpool with a population of roughly 1,500, is measuring up against Dunedin in New Zealand, which is a popular tourist destination thanks to its steepest street.
Baldwin Street in Dunedin draws in thousands of tourists a year as it's recognized as the steepest street in the world by Guinness World Records, with a 1:3 gradient.
Popular on social media, daredevils and adventure sports enthusiasts come to mark the site, which has prompted the local council to upgrade its infrastructure and local residents to develop the tourism industry.
The residents of Harlech in Wales have laid down a challenge, claiming Ffordd Pen Llech is one degree steeper than Baldwin Street, with a gradient of 36 percent to Baldwin's 35 percent.
Measurements are being taken on Ffordd Pen Llech and will be submitted to Guinness World Records, with a decision expected later this month.
Dunedin residents have reacted, by resurfacing the top of Baldwin Street to see off Harlech's challenge and rebranding it as the world's steepest cycle lane.
Dave Cull, mayor of Dunedin, has come out fighting. "If Wales turns out to have a steeper one we will just have to arrange one of our periodic earthquakes and tilt Baldwin a bit more," The Guardian reported.
Tourism chiefs in Wales on Tuesday launched 2019 as their Year of Discovery, encouraging international visitors to seek out hidden gems and world-famous attractions. It follows a successful Year of the Sea campaign in 2018.
The aim this year is to encourage people to rediscover Wales, as well as attracting people who have never visited Britain's so-called Land of Song. A multi-media campaign on the theme of discovery is to run throughout 2019, aimed at domestic and international markets.
Dafydd Elis-Thomas, Wales' deputy minister for culture, sport and tourism said: "In 2019 we want to encourage our visitors to discover Wales anew, to discover new parts of Wales and to try out enriching outdoor, adventure and cultural experiences across the country."
Xinhua contributes to this story.