Ndlovu anxious to help Zhejiang earn promotion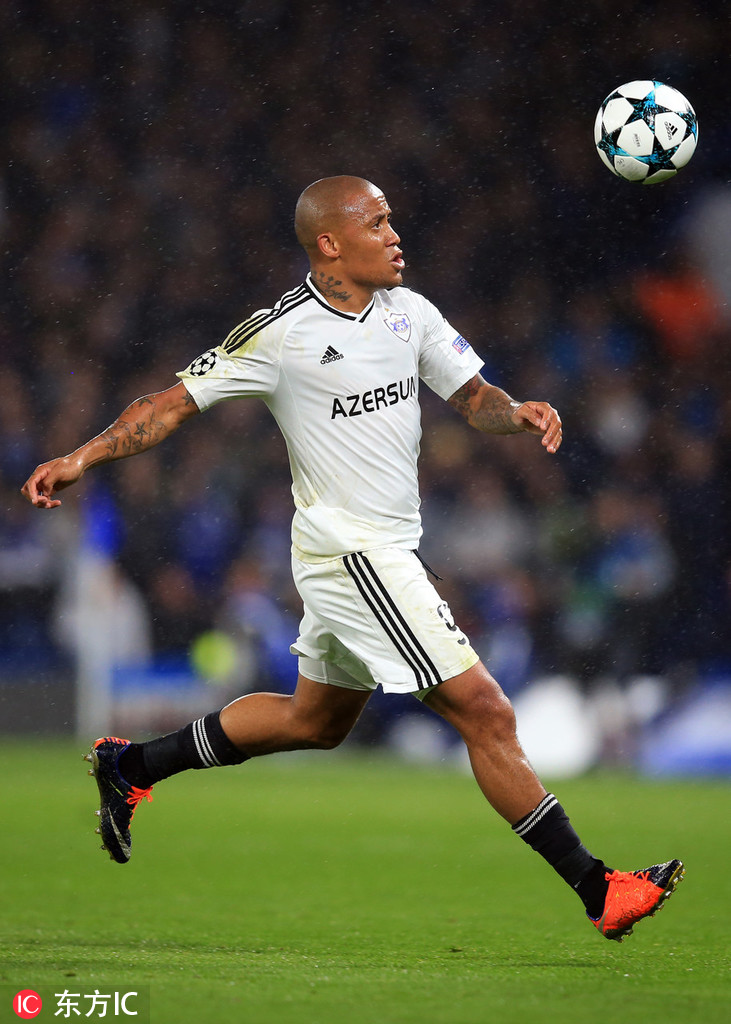 JOHANNESBURG -South African striker Dino Ndlovu has vowed to help Zhejiang Greentown win promotion to the Chinese Super League this season after narrowly missing out last term.
Ndlovu told Xinhua he felt a lot of pressure when he joined Greentown in 2018. However, he quickly established himself in the side, hitting the net 19 times in 24 matches and missing just three games due to injury.
"I had the best welcome ever in my entire career from the team. I had lots of expectations which I met and even surpassed," said the 28-year-old.
"Every year I want to be better, but the most important thing is to take Greentown to the Super League this season."
The former Qarabag and Maccabi Haifa forward is relishing life on and off the pitch, and said: "I've enjoyed every minute of it. I have had a lot of Chinese dishes and I like most of them."
Ndlovu faced language challenges initially and still struggles to speak Mandarin, but he has learned the basics and can understand some lines.
He said playing in China has taught him about responsibility and respect for other people's cultures.
Last year, Hangzhou-based Greentown finished just two points off the promotion places. South Africa international Ndlovu said he was disappointed with that outcome but is determined to make amends this year.
"I was so heartbroken about all the work that we had put in the whole season and it made me question a lot of things," he said.
"I had to accept that we had a very young team and this year we are much more experienced and the mandate is promotion."
Xinhua