'Succulent' prospects: Plants build business in Hebei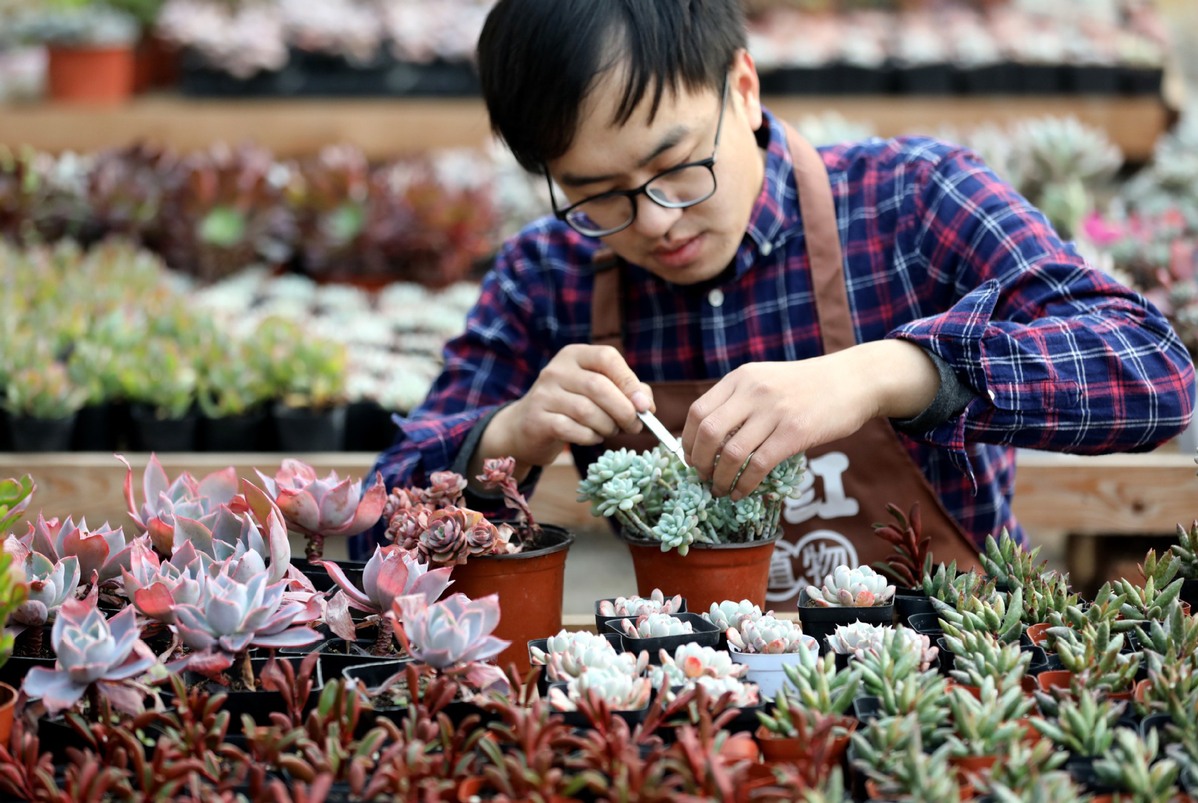 Liu Zhenjian, 28, started up his business in the countryside after learning about the prospects for succulent planting, and rented a greenhouse for his self-employment in Hengshui, North China's Hebei province in 2016.
Liu started from scratch in planting succulents, including in terms of cultivation, maintenance and market development. After a few years of operations, his business has expanded to three greenhouses with a total area of over 6,000 square meters. At present, Liu sells his products across the country through the internet, social media and physical stores, with annual revenue of nearly 200,000 yuan ($30,000).