Expert: China's insurance sector to see double-digit growth
By Hu Yuanyuan | chinadaily.com.cn | Updated: 2019-01-11 16:56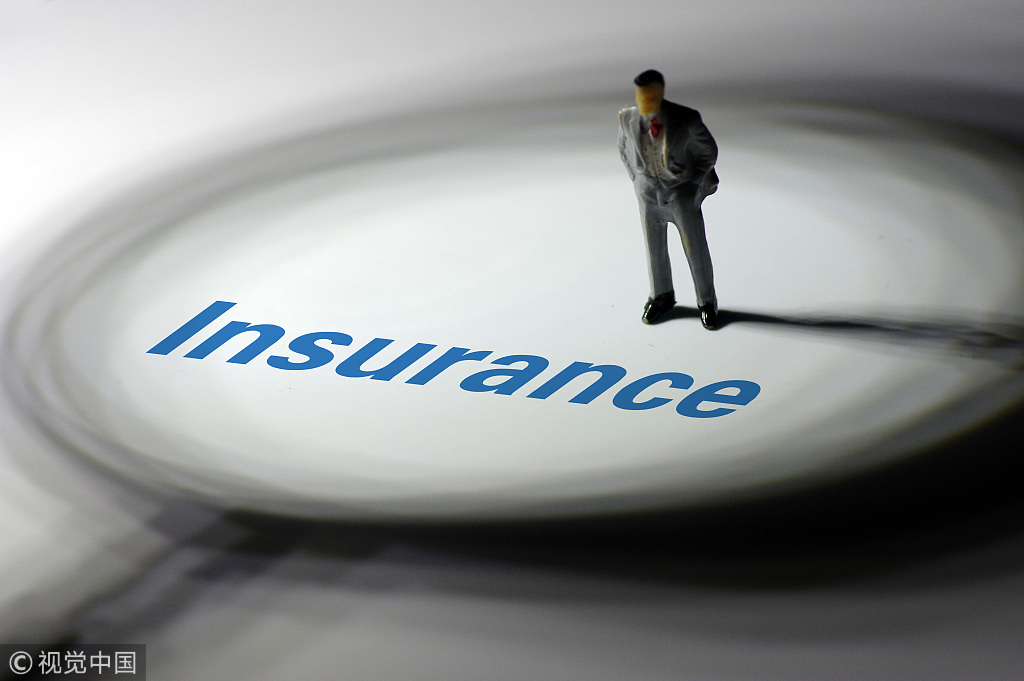 China's insurance sector is expected to see double-digit growth this year, driven by the country's steady economic growth, according to an expert from Swiss Re, one of the world's largest reinsurers.
"The growth rate of the country's life insurance sector is expected to exceed 10 percent this year, as regulators' tightening of wealth management products will loosen a bit," said Xing Li, senior analyst with Swiss Re's Institute.
And the non-life insurance sector is expected to see slower growth this year, probably close to 10 percent, according to Xing. Liability insurance and agriculture insurance will be very important drivers for the non-life insurance sector in the coming years, he added.
Globally, Swiss Re Institute forecasts that non-life and life premiums will both grow by around 3 percent annually over 2019 to 2020. The gains will be driven by the emerging markets. Wealth in the emerging markets has grown significantly and a 1 percentage point rise in the GDP of 2018 has a much greater impact in premium volume terms than it would have had a decade ago.
"With the global economic power shift from West to East continuing unabated, China and emerging Asia in particular, will be the main source of insurance demand in the coming years," said Jérôme Jean Haegeli, chief economist at Swiss Re.
"Based on our models, we project that in US dollar terms, the growth rate of insurance premiums in emerging Asia will be more than three times that of the world average over the next two years," said Haegeli.
According to sigma data of Swiss Re, China's share of global premiums increased from 0.8 percent in 2000 to 9.7 percent in 2017, and is forecast to expand to 16 percent by 2028.