Realty with soul enriches culture
By Wang Zhuoqiong | China Daily | Updated: 2019-01-14 09:52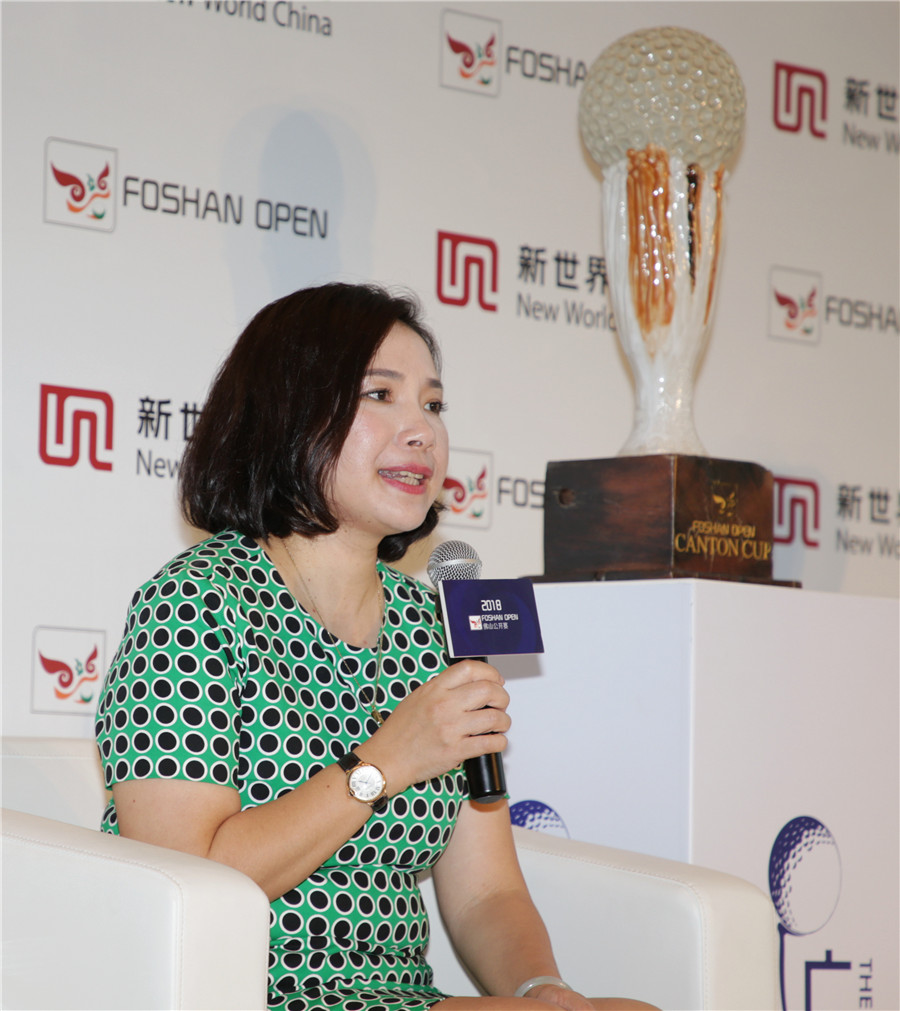 Huang Shaomei shapes New World's unique approach to property development
Huang Shaomei heads a realty firm that is attempting something extraordinary in China.
On the one hand, New World China Land Limited has sworn to not only preserve local cultural heritage in the form of old-world buildings and structures that showcase yesteryear architecture but also create sustainable development in cities on the Chinese mainland (so much so, in November, the property firm unveiled its new tagline: Soul of the City).
On the other, the company is intent on further penetrating first-and second-tier markets on the mainland by developing skyscrapers, large-scale mixed commercial complexes and high-end residential buildings.
Last year, it announced plans to invest HK$20 billion ($2.56 billion) for that purpose.
As New World China Land's deputy CEO and director, Huang is comfortable straddling both boats at the same time. Having started her career as a legal professional, she knows what it takes to go about modern realty development in compliance with the law and regulations.
Her love for Chinese ancient poems, Western operas, and objects of history - in her spare time, she flies off to London to watch an opera or visit local museums - helps Huang to understand the nuances of ancient architecture and how to allow the lessons they contain to inform modern constructions.
Soft-spoken with a penchant for sober, classy dresses, Huang is not the typical property industry executive. A veteran with two decades of industry experience, she leads the property arm of Hong Kong-listed New World Development Company Limited, which is expanding its mainland footprint.
In her work, Huang recommends a certain approach to property development and urban planning. Many landmark projects are much the better for her advice and insights. For instance, she helped shape the trendsetting underground space along the central axis of Guangzhou Zhujiang New Town and Guangzhou TV Tower.
"I'm very dedicated to my work. But I also try to keep a space where I can indulge in arts that interest me, as a way to find relief from the pressures of work," said Huang, who is a mother of two young children.
This ability to strike a decent balance has held her, and her employer, in good stead. As at June-end, New World China Land had completed property sales worth 16 billion yuan on the Chinese mainland market.
Huang said with Chinese cities entering a new chapter of urbanization, the company is defining and injecting more energy into every piece of land it is going to develop.
The Greater Bay Area, southern China, the Yangtze River region and the Beijing-Tianjin-Hebei region will be the firm's key coverage areas for new property development.
"We remain optimistic about our prospects in the Chinese market, particularly in the economic development of the Chinese mainland. The domestic consumption upgrade is the center of global attention now," said Huang.
China's real estate market as well as its developers have developed rapidly in the last 20 years, she said. Despite recent market turbulence due to curbs-induced slowdown, New World China Land is eyeing the potential for growth in economic engines that are the Greater Bay Area and the Yangtze River region.
Huang said the firm's priority is to build large-size commercial complexes in cities that can also serve as transportation hubs. Commercial establishments across sectors like education, entertainment, culture, art, senior care and healthcare will be housed in them. For such complexes to survive in the long term, large number of deep-pocketed consumers are required. Hence, the firm is targeting only first-and second-tier cities.
For instance, New World China Land's commercial complex in Shenyang is home to a mega aquarium and a Lego Park, which made it very competitive.
New World China Land's business philosophy is that there should be a value in its properties for resale over the long term. So, it tries to strike a balance between retail and rental properties, she said.
According to the company's latest financial report, rents from the mainland market have reached HK$1.3 billion. The rental business is expected to contribute more to the group in the future.
"Every piece of land has its life and unique features. We have to grow together with the city and the country," said Huang.
Having experienced the world's most turbulent financial and property markets in the past decades, Hong Kong property giants have kept a low profile. Their mainland peers even considered them conservative in the way they conduct their business.
"Companies from Hong Kong have learned to succeed in the long term by staying steady and keeping low leverage," said Huang. "Being steady is like navigating the sea. A high leverage and heavy debt will affect how you manage and control the quality of the development," she said.
Walking every step well and allowing employees to grow in step with the company have been the big gains made over the long term, she said. The so-called financial losses are but a short-term pain.
Southern China is the hope for New World. Huang said the thriving Greater Bay Area has become a cluster of cities and hubs for technology and financial companies. It has been creating large demand for high-end office buildings, hotels, and commercial complexes.
Thanks to its Hong Kong origins, the company has developed an affinity for southern China, and has already built a strong presence in the area. It started its developments in Guangzhou, Foshan and Shenzhen and has reserved many parcels of land during its early years, to be able to open new property projects today.
Most of the previous projects are residential buildings. The new ones will be shopping centers, office buildings, hotels and residential buildings. Its projects have also spread to central and eastern China.
"Each complex in a city will be unique," she said. "Digging the spirit of different cities and finding the project that fits in - that's what we want to do," she said.