Qatar beats Japan 3-1 to lift 2019 Asian Cup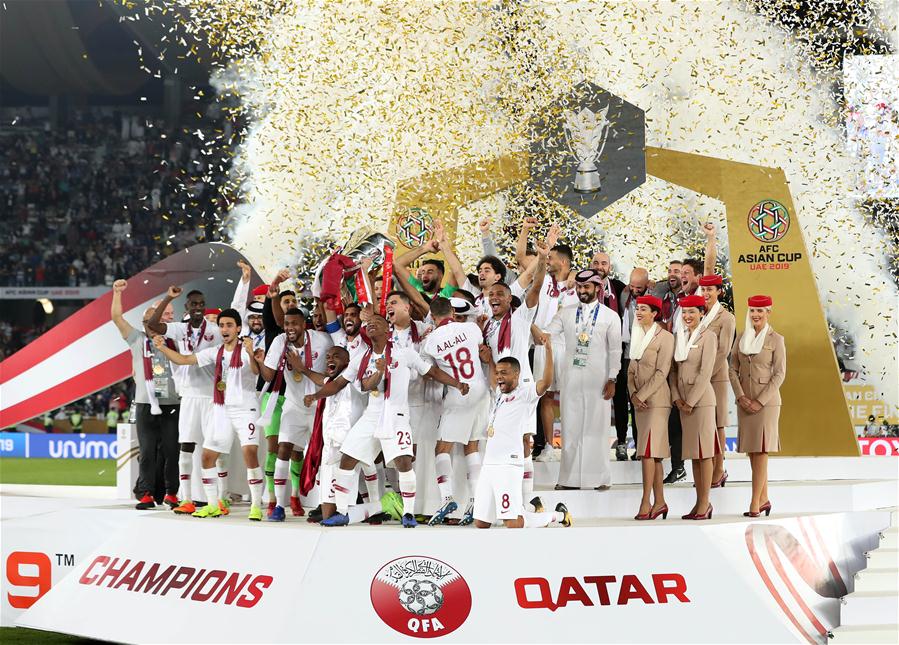 ABU DHABI - Qatar stunned four-time champion Japan 3-1 to win the AFC Asian Cup for the first time as striker Almoez Ali scored his record-breaking ninth goal in the tournament here on Friday.
Qatar were crowned the Asian champion with a seven-game winning streak, scoring 19 goals and just conceded one.
"We made the history for our country, this is a huge achievement for us and we should be proud of it. I want to thank all of the people in Qatar for their support," said Qatar coach Felix Sanchez.
Almoez Ali, the top scorer of the tournament, opened the scoring after 12 minutes with an acrobatic volley assisted by Akram Hassan Afif, who delivered his ninth assist in the tournament. Ali broke Iranian legend Ali Daei's record of 8 goals in a single Asian Cup.
Most Popular
Highlights
What's Hot