Super Bowl organizers, partners expand bid to run clean energy show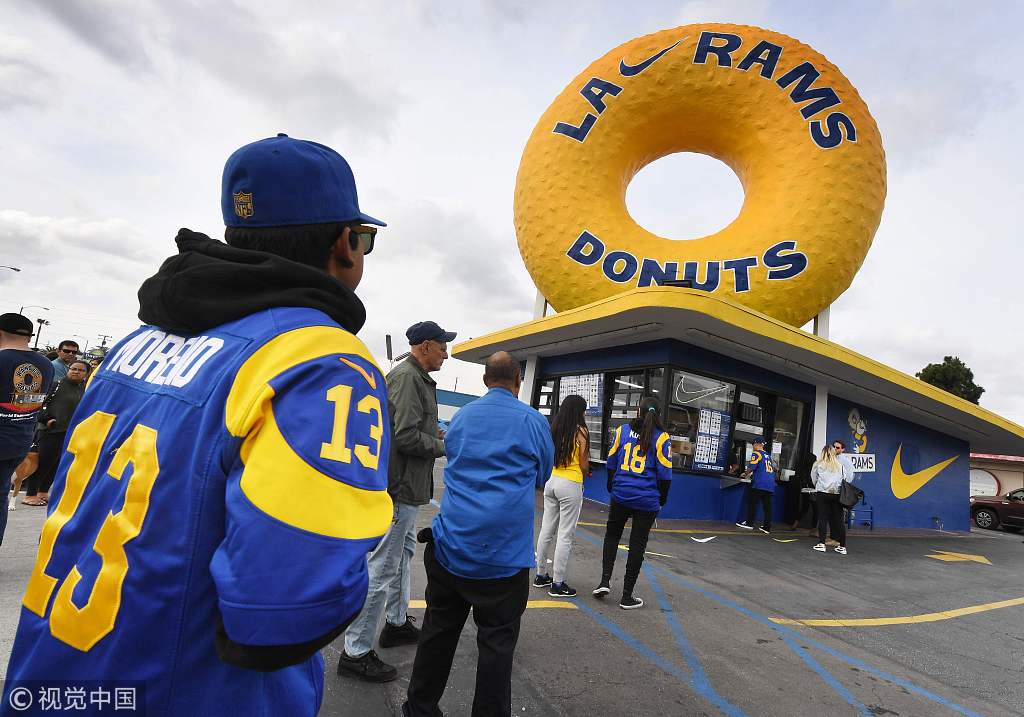 NEW YORK - Sunday's US Super Bowl will score on the clean energy front, with an environmental group and a beer maker for the first time offering to offset greenhouse gas emissions linked to fans' travel and the host city of Atlanta, organizers said.
More than a million people were expected to visit the Southern city and surrounding area for championship game pitting the Los Angeles Rams against the New England Patriots.
The environmental non-profit Rocky Mountain Institute (RMI) and giant beer maker Budweiser said they would purchase clean energy certificates to fuel the party.
Clean energy certificates are a way for one company to offset the amount of carbon dioxide it is producing by paying another company to produce less.
RMI said it struck a deal with Atlanta's Hartsfield-Jackson Airport to offset 18,000 metric tons of carbon emissions pegged to fans' air travel to the game - generating equivalent greenhouse gases of 14,000 cars driven for a year.
The clean energy will come from capturing gas produced at two Georgia-based landfills, RMI said. The deal also involved offset energy provider The Good Traveler.
Anheuser-Busch, meanwhile, the brewer of Budweiser, said it will donate clean electricity certificates to Atlanta, the amount of which will be calculated following the game.
The contributions mark an expansion of an effort already more than a decade old to offset electricity associated with the annual game, said Jack Groh, director of the National Football League's environmental program.
The league previously purchased renewable energy certificates to cover the energy footprint associated with the host stadium, convention center, teams, hotels and other items, he said.
Typically, energy use tied to the Super Bowl averages 4,000 megawatts of energy per hour, said Groh, generating greenhouse gasses equivalent to 600 cars driven for a year.
Offset certificates have recently cost between $1.50 and $2.50 per megawatt-hour, he said.
Reuters